TIF fund finished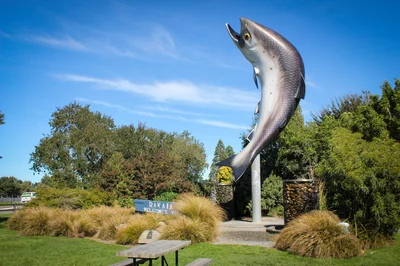 The Tourism Infrastructure Fund has come to an end.
MBIE manager of investment management performance David Talbot said budget allocations for the fund have now been exhausted, with round seven the final planned round.
"Decisions for the future of a TIF is for the incoming government."
It was introduced in 2017 to provide up to $25 million annually to develop tourism-related infrastructure in regions facing pressure from tourism growth.
Over the seven rounds since 2017, the Ashburton District Council received $1,175,273 for three projects.
It received $739,945 for the upgrade of the Rakaia Salmon site in 2019, $158,328 for enhancing the rest areas at Taylors Stream and Awa Awa Rata Reserve in 2021, and then $277,000 for the redevelopment of Rakaia Gorge toilets and Matariki observation deck in 2022.
Neighbouring Selwyn District Council has cashed in almost $2m of funding across all seven rounds of the TIF to upgrade its public toilet network.
They have received a total of $1,954,450 with the majority of the projects related to upgrades or installation of new public toilets.
The Southland District Council received the most from the TIF, receiving $10,518,535 – which included $6.5m towards the Te Anau wastewater project.
The Westland District Council received $6,828,115, followed by Thames-Coromandel ($6,554,857), Queenstown Lakes ($5,336,781) and the Far North District Council $5,002,371.
By Jonathan Leask