Ashburton farmers shine as arable awards finalists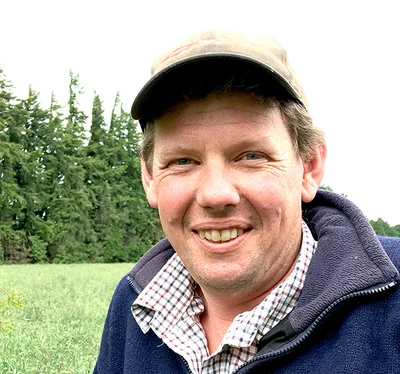 Ashburton's arable farmers feature strongly in the finals of the New Zealand's Arable Awards to be held in Christchurch this coming Thursday.
Of the Ashburton contingent of finalists, David Weith and Roger Lasham have been selected for the Agronomist of the Year award.
Grower of the Year – Grain finalists include locals Geoff Maw and Will MacKenzie and Grower of the Year – Small Seed finalists include Hamish Marr, John McCaw, and Ronald Hydes.
"With Covid, supply chain and workforce disruption, inflation, and all the other challenges going on, one might have thought nominating arable industry heroes for awards could slip as a priority," Colin Hurst, Federated Farmers (Feds) Arable Group chairperson and national board member said.
But not so, as there were 80 nominations.
"Clearly there are many others who, like Federated Farmers and our Arable Awards partners FAR, United Wheat growers,and NZGSTA, recognise the value of celebrating and honouring the leaders and rising stars among our arable producers," Hurst said.
Feds was delighted that judges had named Southland president Chris Dillon, Feds Arable executive member David Birket, and immediate past national vice-president Karen Williams and husband Mick as the three finalists for Arable Farmer of the Year.
Dilllon was involved in two catchment groups and was always reviewing farming practices to look at new technologies, without discounting the tried and true.
David Birket was a recognised leader in environmental/sustainable farming, with a focus on improving soil quality. He was open to trialing any approach to reduce synthetic inputs such as using biological products, cover crops, retaining straw, etc., and was always willing to share his knowledge and results … good or bad.
The nomination for Karen and Mick Williams said they had both undertaken industry leadership roles and "had been strongly committed to ensuring their profitable arable farming business operates with a diminishing environmental impact".
The Food Champion finalists included the Southland-based Auld Farm Distillery, where Rob and Toni Auld had achieved world firsts such as a single malt whisky made from purple wheat.
Another Food Champion finalist, Angela Clifford, was described by her nominators as a passionate advocate for the arable industry.
She formed EatNZ, and through this organisation promoted New Zealand grown/produced food.
The third finalists in this category, Blair and Jody Drysdale of Hopefield Hemp, have shown a lot of grit to even get a licence to grow hemp.
They now press their own seed and make and market hemp products.