Rawlinson stands down; three vacancies round the table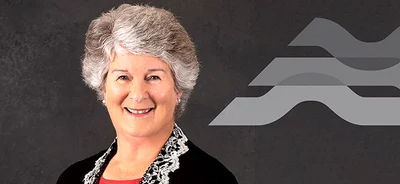 Diane Rawlinson is the latest councillor to announce her time at the council table will come to an end in October.
Her announcement means there will be at least three new faces on the next 10-strong Ashburton District Council with Stuart Wilson and Angus McKay previously announcing they will not be re-standing.
Rawlinson said after a lot of consideration and self-debate she made her decision to not stand for re-election and informed her fellow councillors of the decision on Sunday.
"This has been a big decision for me, as I have really enjoyed almost six years of life as a councillor," Rawlinson said.
"However, there is quite a bucket list waiting for me to delve into and I don't wish to wait another three years for this."
With Wilson, McKay, and now Rawlinson stepping aside there are three empty chairs to fill at the table meaning at least three new people will sit on the next council.
One of those could be a returning face, with former two-term councillor Russell Ellis submitting his nomination – with time to spare.
Ellis infamously missed out on standing for a seat on the council in the last election after a technicality in his nomination form was found after nominations had closed, ruling him out of the running.
The only other incumbent councillor yet to determine if they will stand is John Falloon.
Mayor Neil Brown is running for a second term, and there has been no speculation of him having an opponent to date.
In the western Ward deputy mayor Liz McMillan and Rodger Letham have their nominations in.
Ellis is currently the only nomination received for the Ashburton Ward, but Leen Braam and Caroline Cameron have already indicated they will be standing again.
In the Eastern Ward, Lynette Lovett has stated she will be re-standing.
There have been no nominations for the five vacancies on the Methven Community Board.
Tim Silva is the only nomination so far for the six places on the Braided Rivers Community Trust.