Sports results January 17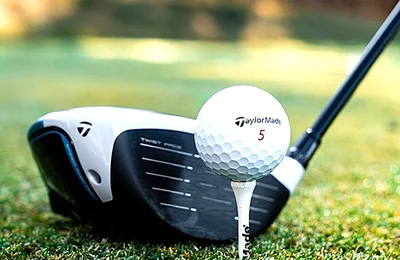 Golf
Ashburton Golf Club
Saturday, January 14 – Summer Stableford & R6 Qualifying for Property Brokers Shooutout.
Summer Stableford Winner: Hilary Lovett 42, 42, 37, 121pts, 2nd = Wendy Hopwood & Henry Lawrence 118pts. Radius Care Winner over the Field: Wendy Hopwood 88-23-65 43pts. 2nd Pete Morrison 42pts, 3rd Hilary Lovett 42pts, 4th Alan White 41pts. Other good nett scores were: David Rush 40pts, Robert Pawsey 40pts, Ryan Stoddart 39pts, Peter Walker 39pts, Don McQuarters 38pts, Henry Lawrence 38pts, Al Jopson 38pts, Perry Hunt 38pts, Blair Snowball 38pts, Ron Carlson 38pts, Tufuga Sa 38pts, Eric Parr 38pts & Brent McCabe 37pts. Two's: John Ramsay x2, Brian Nuttell, Kevin McStay, Al Jopson, James McFarlane, Jeff Hewitt, Barry Jury Brent McCabe & Wendy Bruce. JAE Cleaning Jackpot 2's ($120.00) John Ramsay.
Nearest The Pins: Hole 4# Ashburton Mitre 10: Ron Carlson, Hole 8# South Island Seed Processing & Storage Co: Kevin McStay, Hole 12# Value Plus: Jeff Hewitt, Hole 14#: 3 Stooges (Brown Bombers): Brent McCabe, Hole 6# Hamish Niles Shout: Paddy Bradford, Hole 9# Ton's Thai: Jeff Hewitt. Birdie Jackpot Hole No 9#, Nett Eagle Jackpot Hole No 9#.
9 Hole Harvey Bakehouse Competition
Stableford: Winner: Peter Wright 20pts, 2nd: Robynne Nicoll 20pts, 3rd Murray Lister 18pts, 4th Jamie Stone 17pts.
Midlands Social Teams
January 13
Top Team: Read Rebels – 92.5 – Chris Lovelock, Rod Carson, Tony Spicer, Lindsay Williams. Women: Mayfield Mayhem 88.5, The Un-Ko's 85. Men: Occasionally Available 90.5, Marauders 88.5, Bogey Boys 88.5, Rural Rascals 86.5. Mixed: Puff Caddies 92, Flower @the Gate 88.5. Top lady: Leah Harrison 33, Top man: Tony Spicer 34.
Nearest the Pins: Columbus Coffee – Brian Nuttall, Mac & Maggies – Matt Smith, Paul May Motor –  Kelvin Woods, Gabites Ltd –  Andrew Rosevear, Karen McRae Property Brokers Longest Putt: Rod Carson, Murray Young Property Brokers Longest Putt: Kristeen Williams
Twos: Kevin Hurley, Peter Walker, Steve Thomas, Kristeen Williams, Kevin Woods.
Mayfield Golf Club
Saturday, January 14 – Stroke Round
0-14 handicap: Andrew Lake 67, Wayne Blair 71, Steve King 74, Alan Dixon 76. 15+ Handicap: Dan Hall 67, Dave Morrow 71, Grant Early 72, Brian Fielder 73.
Nearest The Pin: No2 Aon Insurance Andrew Peck; No 11 Hydes Bros Spraying Andrew Lake; No5 Campbell Contracting Ian Beach; No 14 Anz Bank Andrew Peck; 9&18 Ruralco 2nd Shot Steve King. Twos: Dan Hall, Andrew Lake, Andrew Peck, Ian Beach, Gordon Duthie. Kallara Stud Player of The Day: On Count Back: Dan Hall 85-18-67.
Tinwald Golf Club
Twilight - Thursday January 12th
Leading scores in Thursday's twilight stroke off alternate tees -6 Dave King 32, Paul Boon 33, Steve Cowie, John Moses 34, John Smitheram 35, Charlie Rapsey 35 c/b. 7-10 Mike Sandrey 30, Matt Forbes 31, Geoff Soal, Phil Prendergast 33, Kevin Chamberlain 34 c/b. 11Plus Selwyn Munro 31, Tod Dolan 33, Vic Hylands 34. Women 0-14 Leen Bell, Dinielle King 36 c/b. 15 plus Madeline Smith 36. Nearest the pin; #6 Gordy Kenton. #12 Mitchell McLauchlan. Two's; Brock Peddie, Matt Forbes, Daz Young, Charlie Rapsey. Hokonui Hacker; Eveyn Beach 46 net. A hole-in-one to Kevin Chamberlain made it the second of the season.
Saturday January 14th
Leading scores in the stroke round  played on Saturday; -14; Elvis Kelsall 66, Randall Feutz 68, Andrew Hill 69, John Moses 70. 15-21; Kevin Bishop 66, Bill Mason 68, Pete Marshall, Bob MacGregor 69.  22 Plus; Pete Nolan, Lindsay Jackson 68. Women -20; Jenny Harrex 69. 21 Plus; Villane Hastie 72. Nearest the Pin: Tinwald Liquorland #2. Jo Peacock Gluyas Ford #6 Ray Wards. The Fine Lion #12 Selwyn Munro. Ace Automotive #16 Randall Feutz. Two's; Terry Reynolds, Andrew Hill, Neil Rayner, Ross Preece, Chris Bell. Net Eagles; #15 Roger Bruce, Pete Nolan, Struan Scott, Bill Mason.
The winning pair in the Dobson Cup for mixed couples combined net was Lindsay Jackson and Leen Bell with 135.
Rugby
Rakaia Rugby Club
The AGM of the club was held on December 5, 2022. The office bearers for 2023 are: President, Warren Jones, Vice President, Jason Easton, Secretary,John Lawler, Treasurer, Garth Fechney, Club Captain, Kyle Gray, JAB Captain, Malcom Chubb, JAB Vice Captain, Harry Stanway, MCRU, Mark Hanrahan. Committee, Chris Burrows, Bruce Perry, Leighton Nicol, Dean Ford, Mark Boag, Geoff Maw, David Boag, Murray Burrowes, Philip Rushton.
Softball
Hampstead Slow Pitch
Friday, January 13
Devon Tavern Hampstead Slow-Pitch: Laser Attack 22-16 The Misfits, Marines & Angels 25-1 Once Were Winners, S & Giggles 26-2 Retyred, Hakatere Hitters 29-4 Once Were Hawkies.
DRAWS
Bowls
Ashburton Bowling Club
Open 2 bowl Triples, Wednesday 18th January -12.30pm start - Our grateful thanks to our sponsors:
Skip-2-it Flooring Xtra. Whites or Club colours to be worn. The following Skips have entered teams.
M Anderson, N Atkinson, J Argyle, T Blain, H Goodall, D Grice, R Gutberlet, A Hill, M Hill, S Holdom, W Lee, E Maw, D Muir, B Mayson, L Osborne, M Quinn, M Skilling, J Smart, GT, D Watson. For information contact: J Kewish, 308 6354.
Softball
Hampstead Slow Pitch
Devon Tavern Hampstead Slow-Pitch
6.30pm Start: Devon Tavern D1, Once Were Winners vs S & Giggles, Laser Electrical D2: Retyred vs Laser Attack, First National Real Estate D3: Marines & Angels vs Once Were Hawkies, Hurst Automotive D4: Hakatere Hitters vs The Misfits.
Mid Canterbury Softball Association
Saturday 21st January 2023
1.00pm D1: Devon Tavern Hampstead Heat vs Devon Tavern Hampstead Phoenix - (Plate: Rebels, Base All Sorts). 3.00pm D1: Fairfield All Sorts vs Rakaia Dairy Services Demons Rebels - (Plate Heat, Base Phoenix).