We now have a race for the mayoralty . . .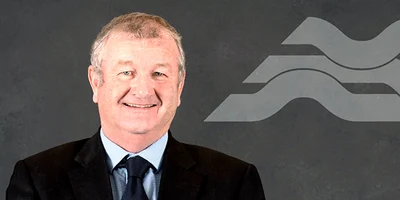 An Ashburton businessman will challenge incumbent Neil Brown for the Ashburton mayoralty.
Jeff Swindley, who owns the Bald Barber in Ashburton, has entered the race to be Ashburton Mayor, while another well-known businessman, Tony Todd, is running for a seat on the Ashburton District Council.
Swindley declined the opportunity to comment on his nomination.
Todd, a retired businessman, unsuccessfully ran for the mayoralty in 2019, finishing with the second highest number of votes behind Brown.
This time around he is only running to be a councillor in the Ashburton Ward.
"I think I still have something to contribute, so decided to throw my hat in the ring," Todd said.
He has previously served 30 years on the former Ashburton Licensing Trust, including 12 as chairman.
Todd's nomination in the Ashburton Ward means that, with under a week until nominations close, all the vacancies will at least be filled on the council.
With sitting councillor Carolyn Cameron still to file her nomination in the Ashburton Ward, and reports of others considering standing, there will be an election for at least one ward as well as the mayoral race.
Nominations have been slow for the Methven Community Board, with only Kelvin Holmes putting his hand up for another term so far with the potential of a by-election looming large.
For the Braided River Community Trust there are five names in the mix, all men, for the six vacancies.
Where they stand:
Nominations received (as at Friday 2pm)
Mayor: Neil Brown, Jeff Swindley
Western Ward (2): Rodger Letham, Liz McMillan.
Eastern Ward (2): Lynette Lovett, Richard Wilson.
Ashburton ward (5): Russell Ellis, Leen Braam, Hayden Tasker, Bev Skates, Tony Todd.
Intending to stand: Carolyn Cameron.
Undecided: John Falloon.
Ruled out: Stuart Wilson, Angus McKay, Dianne Rawlinson.
Methven Community Board (5): Kelvin Holmes.
Braided River Community Trust (6): Tim Silva, Chris Robertson,Robert Harnett, Kerry Clough, Kieran Breakwell.
Nominations close: August 12.
Voting opens:  September 16.