'We need to do better' - Riach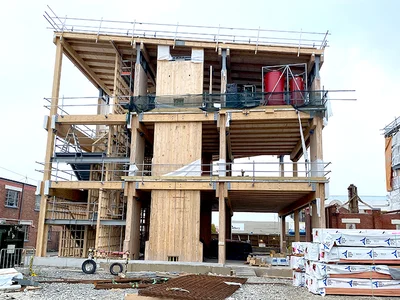 Delivery needs to be better.
That was chief executive Hamish Riach's take on the Ashburton District Council having $14.5 million worth of carry-over projects from the "extraordinary" 2021-22 financial year.
Riach said the council had been conscious of the substantial capital works programme it set out for the 2021-22 year.
"We haven't been completely successful and we need to keep examining how we continue to do better," he said.
"But that 12 months was an extraordinary time in New Zealand's history and a lot of it collided with trying to get capital works delivered.
"We want our delivery to be much closer to budget expectations than it is, but it wasn't a straightforward 12-month period."
The carry-over money is from work that had been budgeted for but either not started or completed in the 2021/22 financial year which Riach said suffered plenty of disruptions.
"If you recall the amount of commentary on supply chains, on resource shortages, on cost increase, a whole host of lockdowns and disruption – that was the year in which we were trying to complete some of these projects."
As well as Covid-related impacts, the reasons for non-completion of the projects included staff resource availability, delays associated with securing consents, or delays to co-ordinate works to reduce overall project costs.
Despite the explanations, councillor Stuart Wilson was not impressed with the figures.
"Every year we carry over huge amounts and I can't understand why we don't get on and spend it.
"In private enterprise, if you budget to do something you do it."
Councillor John Falloon raised concerns about cost increases on the carry-over projects and that any extra funding will have to come back to the council for sign-off.
"In some cases, I'm sure there will be escalation by the time [a project is] completed," Riach said.
"There will either need to be reallocations of existing budgets to get that work done or we'll come back to council to seek additional revenue."
The biggest carry-over was $2.3m for various wastewater pipeline renewals and almost $1.5m for the northwest Ashburton wastewater servicing project which is now underway.
The Ashburton library and civic centre, Te Pataka o ka Tuhituhi and Te Waharoa a Hine Paaka, had $1.5m for construction of the building which wasn't completed in 2021/22.