Throwing shade on policy request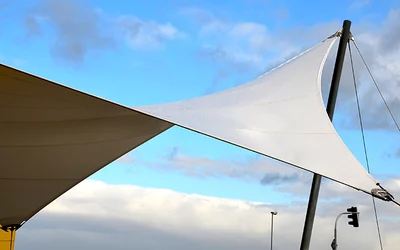 Shade will receive greater consideration by the Ashburton District Council, but a specific policy was deemed a step too far.
The Cancer Society had requested the council look at introducing a comprehensive UV/Sun Protection Policy when the organisation submitted on the Parks, Active Recreation and Sports Strategy (PARS) consultation in May.
In response to the request, the council investigated the possible development of shade policy.
The strategy and policy department determined a policy was not necessary, only a move for the council "to mainstream shade initiatives at an operational level, subject to approved budget, in future planning".
That means the council will have a focus on shade provision in relevant council reports, identifying the need in planning stages and that it is included in budgets and work programmes.
The council's Playgrounds Compliance and Safety Audit in August included an assessment on shade in playgrounds that noted overall, the council's playgrounds, play spaces, and equipment have enough trees to provide shade, but identified some with poor shade provisions.