Service doubles, but 'it's still not enough'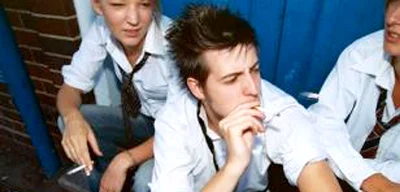 Mid Canterbury's truancy service has witnessed an increasing demand in the past seven years that has been exacerbated by the impacts of Covid 19.
Safer Mid Canterbury has delivered attendance services in the Ashburton District since 2002 and in its 2021-22 annual report stated the number of referrals had more than doubled, with the disruptions of Covid having a big impact.
General manager Kevin Clifford said it is not a case of the problem being twice as bad, but a reflection of an increased capacity to tackle truancy.
"Pre-Covid referrals were far lower, we were expecting about 60-80 referrals a year and this year we have had about 150," he said.
"Even though we are doing more work it's because we have more capacity.
"We have had more money, so invested more in our service, giving a higher level of response."
Covid has caused people to "get out of the habit" of attending school and it's only accelerated an already increasing trend.
"The stats have been trending poorly since around 2015, so it is not just Covid."
The attendance service works with families, schools, and other groups to improve school attendance for children who have a high level of unjustified absences. he said.
Thanks to Covid they have been able to double the funding for the service in the past two years, he said, so they now have two people covering a fulltime role, twice as much as they had two years ago.
Covid has also added to the complexities of some cases, he said.
"There can be a bit more going on for some families that makes it harder to bring about a good outcome."
Truancy can be due to a range of factors and the attendance advisors assist young people and their families to get the support they need to get back into school or alternative education, he said.
The number of non-enrolments were a growing issue, he said.
"They are kids not even at school. They have left a school somewhere else and moved to the district but haven't re-enrolled, so schools aren't aware of them but they come on our books."
Clifford said their service is only one part of it, as are the schools, and the parents.
"There is a whole community out there.
"The success of a community relies on young people being engaged and getting an education, so there is a role for everybody to play.
"It's well accepted that if kids aren't in school that they find other things to occupy their time and it's a precursor to offending."
Dealing with truancy is more complicated than the "old days of dragging the student back to school".
"It proved never to work, as you haven't addressed a single problem and you just have the problem repeat the next week."
The service works on removing obstacles to get the student back at school on a regular basis.
Clifford said even with double the funding to double the service it's still not enough.
If there are complex problems and issues with a cases it takes a lot of time, he said, and with one fulltime role and 150 cases they are stretched thin.
Ashburton College and Ashburton Intermediate School have also been able to source an engagement advisor with funding from the Ministry of Education.
Intermediate principal Brent Gray said the advisor supports Year 7-10 students who are showing early patterns of absenteeism, he said, with a particular focus on students where more than one student in the household might be showing those patterns.
"Where necessary, they are then referred to other agencies that might be able to support the situation."
Preece said truancy services do the best they can "but they are stretched" so seeking funding for their own engagement advisor was "trying something different" to help address the issue.
"If a student isn't coming to school, is there some barrier the school can fix easily?
"It's about trying to be solutions focused."
The role has been successful, Preece said, but future funding for it is not confirmed.
"We are looking at trying to continue that funding for next year, but there is no guarantees."
Mount Hutt College has also accessed a pool of ministry money, principal Jack Saxon said, to support increasing engagement and are "looking at how this can best serve our most at risk learners in 2023".