Mayor taps into funds to help lift employment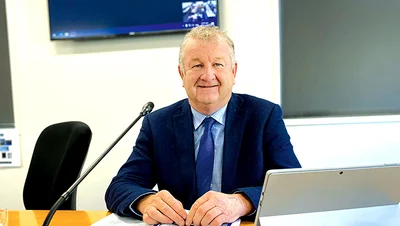 Ashburton's Mayor can't fathom why the region can't attract workers.
The Ashburton District is among those facing labour shortages and while Mayor Neil Brown accepts there are hurdles with recruiting migrant workers, he doesn't understand why the district isn't attracting more.
Low house prices, rural living, and plenty of amenities – "what more could they want?"
To help out, the mayor has chipped in with the district set to take part in the Mayor's Taskforce For Jobs (MTFJ) pilot, which has partnered with the Ministry of Social Development to lead the Rural Community Resilience Programme.
"It's a good example of local people solving a local problem," Brown said.
"We have some funds to get young people into employment."
Brown recently had a conversation with MTFJ staff which got the ball rolling and the council is working through its funding application to MTFJ to support the work programme.
The programme places NEETS – young people that are not in education, employment, or training, people living with disabilities and other disadvantaged people – into work.
The focus is the 18-25-year-old age bracket where there is "a band of young people that are not in work" and finding them pathways into any type of employment, Brown said.
"Council will work with any business in the Ashburton District that wants to provide employment pathways for young people."
He also said it's a case of looking at the barriers and how to assist people in removing them to gain employment, such as getting a driver's licence in a district with no public transport.
The aim is for at least 12 outcomes, youth gaining employment, with programme support for both employer and employee.
The pilot runs until June and if it can prove successful Brown said it will likely carry on.