Farmer confidence slumps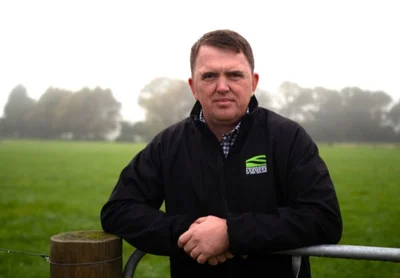 Farmer confidence has plummeted to historic lows, according to Federated Farmers.
A survey of about 1000 farmers in July highlighted the four biggest concerns: debt, interest rates and banks; regulation and compliance costs; climate change and emissions trading policies; and input costs.
Of the farmers that responded, 80% said economic conditions were bad, up from 65% of farmers who responded to the previous survey in January this year.
Federated Farmers president Wayne Langford said farmers were dealing with high interest rates, "huge inflation" and a steep decline in the prices they were likely to receive for meat and milk.
"We're also facing an unprecedented level of regulatory change that is heaping on costs, undermining profitability, and creating huge uncertainty for farmers.
"Unfortunately, all these challenges have arrived at the same time, which just compounds the pressure farmers are feeling - it's just not sustainable."
Langford said Federated Farmers was concerned for farmer wellbeing and the flow-on effect the challenges would have on farming families, rural communities, and the New Zealand economy.
"When farmers aren't profitable or feeling confident, they stop spending money and try to cut any costs they can from their business."
Langford said the implications of that flow right through the economy.
"This should serve as a wake-up call for all political parties, banks, and processors that something needs to urgently change. There needs to be a real focus on reducing the costs and uncertainty farmers are facing," he said.
More than two-thirds of farmers expect economic conditions to deteriorate over the next 12 months, according to the survey.
The number of farmers making a profit dropped 28 points between January and July, and the majority expected their profits to fall over the coming year.
The survey described the situation as a continuation of the perfect storm with falling international dairy and meat commodity prices coupled with large increases in farm inputs such as fuel, fertiliser and agri-chemicals.
Staff shortages both on and off-farm had crimped production and increased costs, while higher interest rates had bumped up debt servicing costs.
By Sharon Davis