Traffic cone overkill 'could get worse'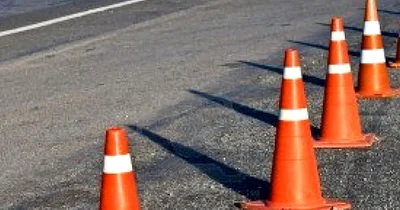 A perceived road cone overkill may not come to an end any time soon.
Councillors have been warned a change in traffic management philosophy may not reduce the amount of cones on Ashburton streets.
Instead, it could get worse, council chief executive Hamish Riach said.
Waka Kotahi's regional relationships manager, James Caygill, told the Ashburton District Council there is "a transition from one regime for traffic management to another one" in New Zealand.
In the past there had been an "exceptionally prescriptive'' approach, he said.
That was transitioning to a risk-based approach instead.
"They will no longer have the 'there must be X cones', so you should see over time a transition."
Councillors had initially taken it as positive news to counteract the public's perception of road cone overkill.
But Riach warned that a shift to a risk-based approach could put costs up.
"It will be saying 'have you done everything to mitigate the risk', and when contractors turn their mind to that question, they may decide to do more, not less."
Council's infrastructure and open spaces manager Neil McCann said the council was still waiting to see what impact the new approach would have.