Timeline for council by-election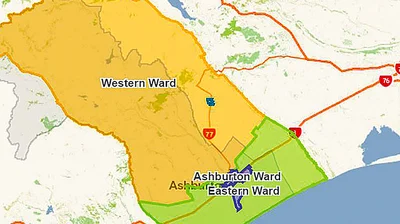 A new Ashburton District Councillor should be known by May 12 at the latest.
That is if more than one candidate stands in the Western Ward by-election, but if only one candidate comes forward they will win the seat uncontested on March 16, and save an expensive by-election process.
The vacancy in the Western Ward follows the death of second-term councillor Rodger Letham in December.
Council chief executive, Hamish Riach, said the community has the significant task of nominating and electing a candidate who can bring the same dedication and enthusiasm to the council table that Letham had.
The election dates won't be official until the formal Notice of Election is issued in February Riach said, but he hoped releasing the details "will get people thinking about who might make a good candidate or to consider standing themselves".
Under the planned timeline, a Notice of Election will be issued by the District's Electoral Officer on February 13.
Nominations will then open from February 16 until March 16.
At that point, if only one eligible candidate is nominated they will win the election unopposed, but if more than one eligible nomination is received, postal voting will open on April 20 and close at noon on May 12.
Riach said the timing meets statutory timeframes while avoiding a clash with the Easter period when many people would be travelling.
"We want our residents to have the best possible opportunity to make a considered choice about who will represent them," he said.
In the recent election, both Deputy Mayor Liz McMillan and Letham were successful in their bid to be re-elected, with Dame Lynda Topp the only other candidate that ran.