Time to move on says Ruralco's Sharkie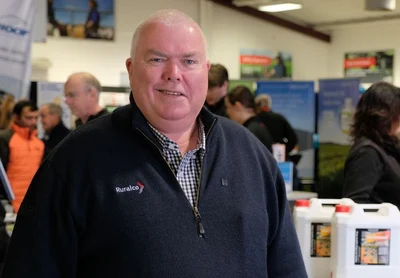 Ruralco's chief executive had decided it is time to move on from the farming co-operative.
Robert Sharkie will leave at the end of August after six years as chief executive and a total of eight years with the Ruralco Group.
While Ruralco had been a big part of his life, Sharkie told the Guardian that taking a break had been on his mind for a while.
"I like to give everything 100%. I made up my mind and decided it was best to move on and clear the decks.
"Some people suggested I might be retiring, but I'm only 59 and a long way from retiring."
Sharkie said he didn't have any immediate plans other than to take a break and spend some time with his family.
The daily commute from North Canterbury had played a part in his decision - along with spending 42 years in the farming industry.
Sharkie said there had been a recent restructure at Ruralco to "right-size" the business for the current economic times.
Ruralco was the first to benefit when farming was going well and the first to bleed when farmers were hurting.
He said the restructure was normal business practice and for the right reasons.
Sharkie said he had enjoyed his time at Ruralco and was proud of co-operative's achievements during his time at the helm.
"It's been a really good journey, but it's time for a change," Sharkie said.
Ruralco chairman Sir David Carter said he had accepted Sharkie's resignation with mixed emotions.
"Rob's contribution to Ruralco has been significant, but I respect his decision that the time is right for him to pursue another chapter in his life. He leaves with my complete support and best wishes for his future endeavours."
Ruralco's general manager of people and culture Tony Aitken will take over as acting chief executive from September 1, while recruitment for permanent replacement gets underway.
Carter said Aitken had a "strong background" in people leadership.
He was part of Synlait's journey as it grew from 140 staff to more than 1000 over a period of eight years.
Aitken has a bachelors degree from Massey University with majors in business studies and human relations. In 2019, as part of Synlait, Aitken was named as a finalist in the Human Resource Institute of New Zealand in the Workplace Experience of the Year award.
By Sharon Davis