The Chertsey conundrum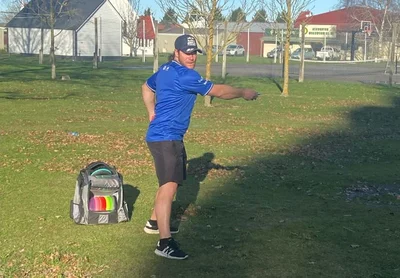 Disc golf got the go ahead in the Tinwald Domain, but there is a conundrum in Chertsey that needs solving.
There are currently no public playground facilities in Chertsey, and the Ashburton District Council is at odds at how to rectify the situation.
Chertsey School is planning a new playground and applied for a $75,000 grant from the council.
That request was declined this week "on the grounds we would be investing in an asset that isn't on council property", which has always been the council's stance, democracy and engagement group manager Toni Durham said.
Chertsey principal Claire Maria was disappointed by the council decision but already had positive news about their playground.
They scaled back the designs, and thanks to $120,000 in grants will be able to start on stage one of the playground development later this year, she said.
The school's playground will be available for public use, Maria said, but that didn't solve the council's issue of not providing for the community.
It's a tricky situation, Mayor Neil Brown said.
"[The school playground] is on Ministry of Education land so we are hamstrung there, but I do understand there is no playground in Chertsey.
"You could put it on the reserve, putting it there would have absolutely no value because it's on the wrong side of the road.
"I wouldn't like to see another playground built by council on the right side of the road because that would be a double up.
"We have a conundrum here and it is not easily solved."
In declining the school's request, the council asked for a report into the feasibility of establishing a public playground ahead of the long-term plan.
Meanwhile, the council approved a Tinwald Reserve Board request for a $15,000 grant from reserve contributions to go towards establishing a disc golf course in the Tinwald Domain.
"We are trying to get this domain used more and I think it's a good start for it," councillor Lynette Lovett said.
The project has an estimated overall cost of $25,000.
By Jonathan Leask