Salary boost for councillors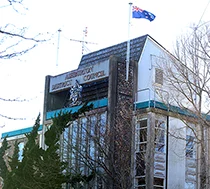 Nominations for the local government elections open soon and a salary increase may get new faces putting their hands up.
The Remuneration Authority has confirmed the increased pool for councillor salaries which will see a jump from $41,214 closer to $50,000 for the next term.
The authority is the independent body that dictates the elected councillors' salaries.
The council only has a say in how it is distributed.
The current Ashburton District Council opted to have the eight councillors on the same salary, which as of July 1 rose slightly to $41,214, and the deputy mayor on a higher salary, $59,182, due to the extra responsibilities.
The remuneration pool doesn't apply to the mayor.
Councillor Angus McKay, who is yet to confirm his intentions for the upcoming election, said he hoped the next council would take a similar approach to allocating the pool.
"In my opinion this council has worked very well and one of the reasons I put that down to is the people sitting around the room and the other is that this council did away with the hierarchy of committees.
"I'm hopeful the new council will do the same.
"We have all been on equal pay, equal footing, and I think that's what made this council work very, very well."
Following the elections in October the remuneration pool will increase by $61,302 from $388,893 to $450,195.
The newly elected council decide what structure the division of the pool takes, with options to pay positions of extra responsibility more such as the deputy mayor.
The Remuneration Authority has also confirmed the mayor's salary of $123,201 will increase to $132,690 after the election.
There is no change to the Methven Community Board remuneration, with the chair still set to receive $5544 and $2777 to each of the other four members.