Relationship with hapu 'could be stronger'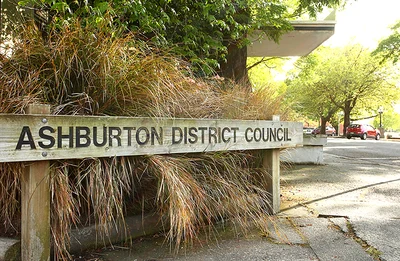 Ashburton District Council and local hapū say they have a strong relationship despite claims from a former councillor that "it could be stronger".
In his final meeting of the last council term, departing councillor Angus McKay said the council's relationship with Te Rūnanga o Arowhenua could be much better.
"We don't actually have a relationship that we are proud of with Arowhenua, and it's not our fault," McKay said.
"I wish there was a good relationship, but there is not."
McKay said he was referring to how the elected councillors had only met with Arowhenua once during the last three-year term.
It was supposed to have been at least three meetings, once per year, but for various reasons, it was only once and McKay was disappointed that the other meetings weren't rescheduled.
"I always valued the relationship, along with any other people we dealt with."
He believes the relationship could be stronger and that the councillors could easily meet with Arowhenua, or its representatives, more than once a year.
While McKay feels that the councillors may have missed out in the last term, council chief executive, Hamish Riach, said the council maintains a strong relationship with its local hapū.
"Council management have a strong and enduring relationship with Te Rūnaka o Arowhenua via Aoraki Environmental Consultancy (AEC)," Riach said.
"Officers meet with the AEC team every six weeks to discuss upcoming projects and work streams for AEC to provide advice and guidance with, as treaty partners."
The councillors and senior executive team aim to meet with Te Rūnaka o Arowhenua onsite at the marae at least once a year he said.
"Unfortunately, the last two hui have been cancelled at short notice due to Covid-19 restrictions and Arowhenua having tangi at the marae.
"Officers are currently working with Arowhenua to re-establish the regularity of these hui, which this year were delayed due to the local body elections."
Te Rūnaka o Arowhenua representative Fiona Pimm said they have a strong relationship with the council through Aoraki Environmental Consultancy.
"We look forward to exploring opportunities with all councils within our rohe, including Ashburton District Council, to ensure they can engage in an authentic Te Tiriti partnership with our hapū," Pimm said.