'Pitiful' sentence reignites call for animal commissioner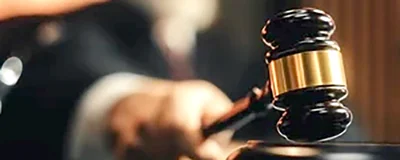 A "pitiful" sentence handed down to a Rakaia calf rearer has renewed calls for a Commissioner for Animals.
Animal rights organisation Safe wants a government body to give animals a voice, similar to the Commissioner for Children and the Commissioner for the Environment.
The call comes after Lisa-Jane Claire Miller, 53, was sentenced in the Ashburton District Court to seven months' home detention and ordered to pay vet bills of $3975 on a charge of reckless ill-treatment of calves.
The Rakaia woman was also disqualified from owning calves or cattle for five years.
A total of 610 of the 687 calves she was rearing died or were euthanised due to scour or starvation between September 2020 and January 2021.
Safe campaigns manager Emma Brodie called the penalty, handed down by Judge Raoul Neave, despicable.
"The outcome of this case does not reflect the severity of the animal welfare violations that have occurred on this farm.
"It is crucial that there are proportionate consequences for those who mistreat animals."
Ministry for Primary Industries investigations south team leader Mark Sanders said Miller did not take the necessary action to prevent or address the issues, and declined an offer from a vet to look into the cause of the outbreak.
"If Ms Miller had not neglected these calves and had them examined by a veterinarian when advised to in those early stages – the situation might have been very different.
"As an experienced calf-rearer, she knew what her responsibility was to these young animals but failed them."
Judge Neave accepted that Miller got out of her depth and became overwhelmed, had an inflated assessment of her ability to cope and mislead vets who may have been able to help.
In sentencing, he gave Miller credit for her early guilty plea and the fact she had not been before the court before.