Parole denied for pickaxe burglar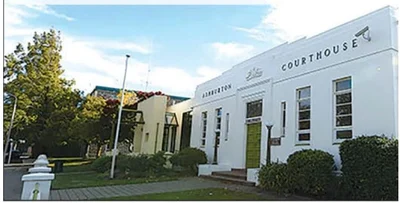 An Ashburton man sentenced to 30 months in jail for aggravated robbery with a pickaxe has been denied parole.
Joshua William Hurst, now 24, was sentenced to two years and six months in jail on May 3 last year.
His application for parole was denied when Hurst came before the parole board on August 30.
In a decision released to the Guardian yesterday, the parole board said Hurst had two misconducts and had not completed the required drug and alcohol programmes.
Last year, Hurst was already on an intensive supervision sentence for burglaries committed in 2020 when he entered a few properties on Cross St in Ashburton early on January 20, 2022.
As he entered a garage at about 6am, Hurst picked up a pickaxe and made his way into the house.
When confronted by members of the household, Hurst swung the pickaxe at the head of a man.
In sentencing Hurst last year in the Timaru District Court, Judge Joanna Maze said Hurst struck the male victim on the head but fortunately did not cause serious injury.
A struggle ensued in which Hurst was injured.
Hurst ran from the house to the hospital where he was arrested.
Judge Maze said Hurst would have lifelong physical scars as a reminder of the harm he had caused others.
An alcohol and drug report prepared for sentencing noted that Hurst was using both alcohol and methamphetamine before the aggravated burglary. It said Hurst had a high dependency on them and accepted he needed intervention.
In their two-page decision, the parole board said Hurst had refused a drug test on one occasion and tested positive for amphetamines and cannabis on another.
Hurst had also not completed the necessary drug and alcohol programmes for his rehabilitation and considered him an "undue risk".
Hurst has 11 months to serve on his sentence and will appear for another parole hearing in March next year.
- Sharon Davis