Opportunities for increased Māori representation welcomed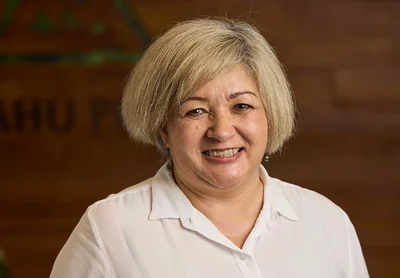 Te Rūnanga o Arowhenua's chairperson believes a mana whenua appointed councillor would bring "a richness and diversity to council decision making".
The Future for Local Government Review Panel's final report, He piki tūranga, he piki kōtuku, which was released last month, called for legislation to lower the threshold for Māori wards and to enable Te Tiriti-based appointments, such as Environment Canterbury's Ngāi Tahu councillors.
It also recommended changes to the Local Government Act to recognise local government as a partner to Te Tiriti o Waitangi.
Te Rūnanga o Arowhenua chairperson Fiona Pimm hopes that the next Government picks up the panel's recommendations and commits to reforming the entire local government system.
"We would expect the Local Government Act to be amended to include a commitment from local government as a Tiriti o Waitangi partner.
"We are optimistic that any reform will lead to increased representation of Māori on local councils – through increasing the numbers of Māori candidates and voters, as well as by enabling Tiriti-based appointments and the selection of councillors representing iwi, hapū, and whānau."
The Tiriti-based appointment is the preferred option, she said.
"This allows mana whenua, as the council's Tiriti partner, to select the best candidates to represent the views of our people on council."
In the case of Māori wards, Māori candidates who whakapapa to another iwi may stand and won't carry the voice of Ngāi Tahu or our hapū, Pimm said.
Environment Canterbury now has two Ngāi Tahu appointed regional councillors and their inclusion has been described as producing more streamlined processes.
"We could expect to see similar benefits.
"Having mana whenua at the council table would bring a richness and diversity to council decision-making.
"As the council's Tiriti partner, it would ensure our voices are heard and strengthen the relationships between whānau and councils within our rohe (region)."
Any proposal to introduce a mana whenua selected councillor would require the Ashburton District Council to work with all three Papatipu Rūnanga - Te Rūnanga o Arowhenua, Te Taumutu Rūnanga, and Te Ngāi Tūāhuriri Rūnanga in the district, Pimm said.
"Any hypothetical process would need to be robust as these councillors would be accountable to the wider community as well as to ngā Papatipu Rūnanga and our whānau."
Ashburton Mayor Neil Brown stated last month his personal view would be for a democratically elected councillor rather than an appointee.
Whatever the next Government does with the panel's recommendations, the council has a representation review scheduled next year, part of which will be the consideration of establishing a Maori Ward.
It was ruled out of consideration by the council in 2021 because the district's Māori electoral population, under 5%, was not sufficient to qualify for a Māori ward.
Representation Review
Work is set to start on the 2024 representation review.
Council's democracy and engagement group manager Toni Durham said as a part of that, the council will consider Māori representation.
"Under current legislation, we can't implement a Māori ward in our district because we fall under the threshold."
The legislation's calculation method has Ashburton at 0.43, requiring at least 0.50 to qualify for a Māori ward.
In Canterbury, only Christchurch City (0.88) qualifies but opted not to establish a Māori Ward in 2021 after consultation with iwi.
There is currently a new bill before Parliament that will require councils to consider Māori representation if it doesn't currently exist, Durham said.
"The advice we have received recently is that these provisions may be delayed until after the 2025 election.
"We can still consider ways for Māori to be represented around the table and this is likely where we would go with this rep review."
The review in 2019 resulted in the number of councillors being reduced from 12 to 9.
The council's decision was appealed but then upheld by an independent commission.
Strong Relationship
Arowhenua has a positive working relationship with all the councils within its rohe, Pimm said.
This year they created a new rōpū (committee), Te Kupenga Kete Kete Ki Huirapa, which includes the Waimate, Mackenzie, Timaru, ECan and Ashburton councils.
"By meeting as a rōpū up to four times a year, we can prioritise strategic issues as a collective.
"Many of the issues each council want to discuss with Arowhenua, as mana whenua, are common across each council, so this process helps to improve efficiencies.
"The mayors and council CEOs are invited to the hui, and they can bring their councillors if they wish."
Te Rūnanga o Arowhenua executive committee members are present, along with the Upoko (appointed traditional leader), and representatives of Aoraki Environmental Consultancy (AEC).
Chief executive Hamish Riach has previously said the council management has a strong and enduring relationship with Te Rūnaka o Arowhenua via AEC.
"Officers meet with the AEC team every six weeks to discuss upcoming projects and work streams for AEC to provide advice and guidance with, as treaty partners," Riach said.
By Jonathan Leask