Online dating leads to home detention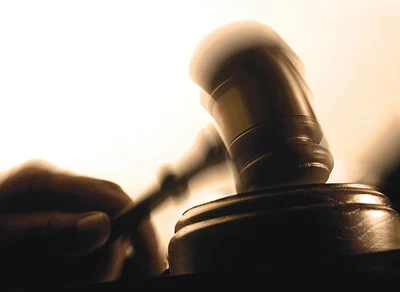 A dating app liaison went horribly wrong for a 44-year-old Netherby woman.
As Abigail Lucy Cox's online friendship blossomed with a man who said he was from the UK, he asked to use her bank account for payments from clients - claiming he was a partner in a large construction business.
But the association did not have a happy ending.
Cox was charged with money laundering for her role in email scams involving more than $82,000 between October and November 2021. She appeared for sentencing in the Ashburton District Court on Monday.
According to the summary of facts, Cox was the virtual "mule" for the scam.
The man she connected with used compromised business information to send fake invoices listing Cox's bank details for payment.
When the money arrived in Cox's Kiwibank account the man told her what to do with it. This included sending money overseas and buying crypto currency, as well as setting aside some money for Cox to spend .
Cox's lawyer, Cory Shaw, said it was her first appearance in court.
"The man came into her life at a time of vulnerability. They began talking about a possible life together... she let her guard down and did things she would not have ordinarily have done."
Shaw said it was a romance scam and the man used Cox's vulnerability to get her to act as an intermediary.
"She did not play an active part in the dishonesty, but did facilitate it.
"She's incredibly disappointed in herself for allowing this to happen."
Shaw told the court that Cox was a solo mother and had lost her job as a caregiver when she pleaded guilty. She was incredibly remorseful and felt like she'd been made a fool of, he said.
Police prosecutor Stuart Whyte said Cox had spent $11,000 of the money as her own.
When Kiwibank had concerns and shut down Cox's account, she opened an account with another bank.
"Without her bank account, none of this could have happened," Whyte said.
Judge Campbell Savage said there was an increase in cyber crime and this particular offending was "dedicated" and "fleeced a number of people of a lot of money".
"Once your Kiwibank account was frozen you got another one and kept on going. That's got a neon sign around it. The penny should have dropped."
Judge Savage said the number of transactions took the offending from naivety to "wilful blindness" and he was not able to apply the community work sentence recommended in the pre-sentence report.
"I have to send a message that people need to be on their guard and not play a pawn for someone else."
Cox was given credit for her previous good character and sentenced to three months' home detention.