Minister coy on transport announcement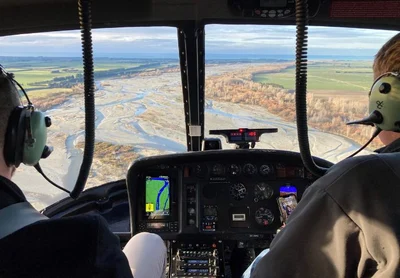 A major transport announcement next week could hold good news for Ashburton.
During a visit to Mid Canterbury this week, Local Government Minister Kieran McAnulty confirmed there would be a broad nationwide transport announcement on the way.
But he remained coy as to whether Mid Canterbury would feature, saying "we'll just have to wait and see".
Ashburton Mayor Neil Brown understands it will involve releasing the Government Policy Statement on Land Transport, which sets the Government's priorities for land transport investment over the next 10-year period.
McAnulty didn't let slip if it was good or bad news, just that there would be an announcement by Minister of Transport David Parker next week, Brown said.
"Let's hope the news is positive next Thursday."
McAnulty and Rangitata MP Jo Luxton had been in Timaru on Thursday to discuss resilience funding with Environment Canterbury.
For ECan it was an opportunity to show the minister first-hand the work already done around flood resilience, and what still needed to be done, to push a case for a slice of the Government's $6 billion resilience fund.
The ministers then met with Brown in Ashburton.
The second bridge was discussed "to some degree", McAnulty said.
"I know the community's strong desire for a second bridge and it's something I have discussed with the council before when I was Associate Transport Minister.
"They recognise I am not the Transport Minister, but we did discuss it from a resilience perspective that is relevant to emergency management."
It's a message he has received constantly from Luxton, who has been a "staunch advocate" for the second bridge, McAnulty said.
Tapping into the $6b resilience fund and the need for increased funding for flood protection were also discussed in Ashburton, as was the Future For Local Government review and issues around funding, McAnulty said.
While most would assume three waters reforms, which the council has vehemently opposed, would have been discussed, it wasn't mentioned.
"Didn't come up and it hasn't come up for a while now," McAnulty said.
"Whether they agree or not, what [councils] want is certainty.
"They know the legislation will be passed before the election because that's the promise I made to the sector."
Where the reforms met opposition "was to the detail, not to the idea of reform" and the detail has now been adjusted, he said.
As it is legislation there was "no real point" discussing it, Brown said. But what was discussed was the amount of work coming down from central government and the pressure it is putting on council staff.
By Jonathan Leask