McKay calls time on political career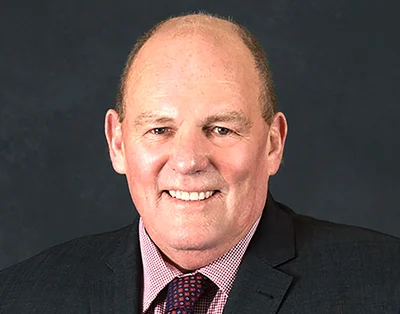 Angus McKay's time around the Ashburton District Council table is coming to an end.
The current councillor and former two-term mayor, from 2010–2016, has decided he will not be standing for re-election, in a decision that likely ends a political career spanning over 20 years.
"Probably, but never say never," McKay said.
After two decades sitting around council tables serving the community, he said he is stepping away from politics to focus on other things and "make way for younger blood".
He said the Remuneration Authority raising the councillor salaries has made it a more attractive and affordable role for younger people.
McKay joins fellow councillor Stuart Wilson in signalling their retirement from local body politics, with Wilson bowing out after four terms and 12 years at the Ashburton council table.
McKay started in local body politics in 1997 and served several terms as an Environment Canterbury councillor before the organisation was handed over to commissioners in 2010.
Later that year he successfully ran for Ashburton Mayor.
After two terms he lost the mayoralty race to Donna Favel in 2016, but then returned as a councillor in 2019.
Now he said it was time for him to step aside and let some younger people lead the community forward.
With nominations set to close on August 12, only two names have been received for the Ashburton vacancies.
Mayor Neil Brown is seeking a second term, while Liz McMillan and Rodger Letham are both seeking re-election in the Western Ward.
John Falloon and Dianne Rawlinson remain in the undecided camp, with the other four sitting councillors intending to seek re-election.
Rawlinson said she was still weighing up her decision on committing to stand for another term, and would have a decision next week.
Falloon is on holiday and unable to be reached.
In the Environment Canterbury Mid Canterbury Opakihi ward, incumbents Ian Mackenzie and John Sunckell have both stated they will be seeking re-election.
They will have competition, with NZ Federation of Freshwater Anglers president, Peter Trolove, the only nomination received so far.
There will be a mayoral race in Selwyn.
Sam Broughton is seeking a third term as Mayor while Calvin Payne has now entered the race and is also nominated for a seat in the Rolleston Ward.