Man admits grooming, sex with underage girl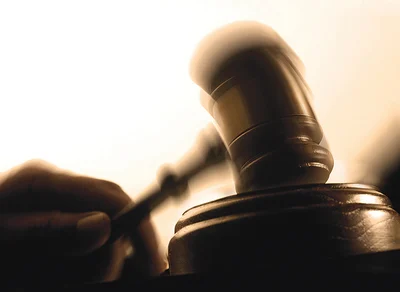 An Allenton man has admitted grooming and having sex with an underage girl.
Morgan William Smith, 22, faces a maximum penalty of 10 years in jail for having sex with a 14-year-old girl.
Appearing in the Ashburton District Court on Monday, he also admitted sending an indecent photo by text message.
The relationship between the two started in November, 2021, and the offending occurred over four months between December, 2021 and March, 2022, when Smith was 21.
Smith had previously been granted interim name suppression, but did not seek an extension after it lapsed.
Judge Paul Kellar convicted Smith on all three charges and remanded him on bail for sentencing on September 4.

Man denies indecent assault

A 54-year-old Ashburton man has denied several charges of indecent assault.
Police allege the man indecently assaulted another man in Hanmer Springs on May 5 and 6.
The man pleaded not guilty and elected to have a jury trial.
He was remanded on bail until July 24. Judge Kellar granted the man interim name and occupation suppression.
Benefit fraud admitted
A Timaru man has admitted historic charges of benefit fraud.
Mark Thomas Adson, 49, admitted three charges of receiving Work and Income payments while overseas.
The offending happened between July, 2005, and August, 2006. Adson did not advise Work and Income that he had left New Zealand and continued to receive benefit payments.
Judge Kellar remanded Adson on bail for sentencing on July 3.

Weapons charges admitted

A former gang member whose partner was running a low-level drug ring admitted having a sawn-off shotgun and an air gun.
Allenton man Patrick Raymond Albert, 33, admitted the possession of an illegal weapon – a sawn-off .22 shotgun – the illegal possession of an air gun, and possession of 12 .22 rounds, which were found when police visited his home on October 12 last year.
Defence lawyer Douglas Brown said Albert's former partner used the address to run a low-level drug ring selling cannabis.
The cannabis dealing led police to the address.
Brown said Albert was a former Mongrel Mob member but had left the gang. His former partner was on home detention and he was the "taxi driver" for their children.
Judge Kellar said the discovery of loaded firearms in a home used to sell cannabis was a concern. He remanded Albert on bail until July 3 for sentencing.

Drink driver admits
new theft charges

A man nearly twice the legal limit almost crashed into a police car after speeding and crossing the centre line.
Jacob Mohitti Kohi, 34, appeared in the Ashburton District Court for sentencing on two drink driving charges and two driving while forbidden charges, as well as charges for dangerous driving, failing to stop for police, resisting police and failing to appear in the Blenheim District Court.
He also pleaded guilty to more recent charges of stealing $13.99 worth of chocolate and petrol valued at $95.
Judge Kellar said Kohi had already paid for the fuel, stolen on March 4. He convicted Kohi and ordered him to pay reparation of $13.99 for the chocolates.
He said Kohi had done some "relatively serious" driving offending.
However, Kohi had been diagnosed with fetal alcohol disorder syndrome (FADS) and had relatively complex needs.
Kohi had recently moved to the Ashburton District from Blenheim, where most of the offending took place.
Police pulled Kohi over on Main Street in Blenheim on January 15. He was found to be driving while forbidden and blew 675mcg in a breath test.
However, Judge Kellar said the most serious offence happened in Nelson on February 23.
Kohi was travelling at 100km/h in a 60km/h zone when he crossed the centre line into the path of an oncoming car.
Unfortunately for Kohi, it was a police car.
He fled the scene and then resisted police when they caught up with him. A blood test showed 111mg of alcohol per 100ml of blood.
The legal limit is 50mg.
Judge Kellar said Kohi had four previous drink driving convictions and would ordinarily face a prison sentence.
However, a medical report outlined that FADS was a lifelong condition that left Kohi with weak cognitive and language skills.
"He would need rehabilitation with FADS approaches used," Judge Kellar said.
Kohi was convicted and sentenced to 18 months of intensive supervision. He was disqualified from driving for one year and one day, backdated to June 30 last year.
A further disqualification of six months was given for failing to stop for police, which starts from July 1 this year.

Weapons charges

A former gang member was caught with a hunting knife and rifle after being stopped by police.
Reece Hemi, 35, pleaded guilty to possessing a hunting knife and rifle in a public place and failing to assist police with their investigation.
The Wakanui man was a passenger in his father-in-law's ute when it was stopped by police on Queen Street in Ashburton on February 14.
Hemi's lawyer Kerri Bell said police suspected the vehicle had been used in an aggravated robbery.
However, there were no allegations of the use of either weapon.
Bell said Hemi was a former Mongrel Mob member but had given up his patch. The rifle was used for deer hunting and the knife for pig hunting. Both were lying in the vehicle.
Judge Kellar said there were some "sinister undertones" in the summary of facts. He remanded Hemi on bail until July 24 for sentencing.

Drink driving

Lisiate Te Are Tuakoi, 23, admitted driving with excess alcohol on January 28. He blew 708mcg when stopped by police on McKenzie Street.
Tuakoi also pleaded guilty to failing to appear in court on April 13.
Judge Kellar fined Tuakoi $750 and disqualified him from driving for seven months.

Community work for theft

A Rakaia man was given additional community work for stealing meat packs.
Kyle Richard Wilson, 48, admitted taking four packs of meat worth $80 from New World Ashburton on January 6.
Duty lawyer Tiffany McRae said Wilson had since paid for the meat and returned the shopping basket.
Wilson had 65 hours of community work outstanding.
Judge Kellar sentenced Wilson to an additional 40 hours' community work.
Suspended sentence
A Methven man, who was not in court due to Covid-19, was given a suspended sentence for theft.
Matthew Richard Reardon, 37, was charged with theft to the value of $43.70 on December 11 last year.
Judge Kellar excused Reardon's non-attendance, ordered him to pay reparation for $43.70 and gave him a suspended sentence.

WARRANTS

Judge Kellar issued warrants for arrest for two men who failed to appear in court this week.
Christchurch man Jonson Howell, 27, failed to appear on charges of taking a Land Rover without permission and driving it, while being forbidden from driving, on the Mayfield Valetta Road on May 26, assaulting a police officer and possessing a weapon identified as a pair of scissors.
---
Matiu Morunga, 23, failed to appear on charges of drink driving on West Street in Ashburton, driving contrary to a zero-alcohol licence and failing to appear in court.
Judge Keller said Morunga's warrant would lie in court until 2pm on June 2 to give him time to report to court.

CASES REMANDED

Several cases before the Ashburton District Court this week were remanded to later dates.
Caleb Anthony Francis de Jonge, 29, denied trespassing on a property in Wakanui on March 29. He will appear again on July 24.
---
Tereance Paki, 29, admitted charges of trespass and assault on May 7 and escaping custody on May 15. He was convicted and remanded on bail for sentencing on July 3.
---
Sentencing for Cameron Roger Leahy, 28, who admitted breaching an earlier supervision sentence, was put off to July 24 to give him a chance to engage with probation.
---
Tinwald man Ethan James Titheridge, 19, admitted causing injury while driving with excess blood alcohol. Two people were injured in the incident on February 16. A blood test showed that Titheridge had 119mg of alcohol per 100ml of blood.
He was convicted and remanded to August 7.
---
Rolleston man Luke John Furness, 20, admitted driving while disqualified for the third time.
He was stopped by police after an incident on West Street in Ashburton on July 8 last year. He also admitted failing to stop to see if anyone was injured. His case was remanded to July 3.
---
Brodie John Young, 19, admitted driving while disqualified on Moorhouse Avenue in Christchurch on November 27 last year.
His case was remanded for sentencing on August 7.
---
Netherby woman, Abigail Lucy Cox, 43, admitted one representative charge of money laundering in October, 2021, after police withdrew seven other charges related to the same incident.
She will appear again on August 7.
---
Samuel Rober Lavery, 55, changed an earlier plea on a drink driving charge to guilty.
Police stopped Lavery on Blackford Road on January 1, 2022. He had a blood test of 208mg.
Lavery was remanded on bail for sentencing on July 3.