Ellis nomination 'will be going in early'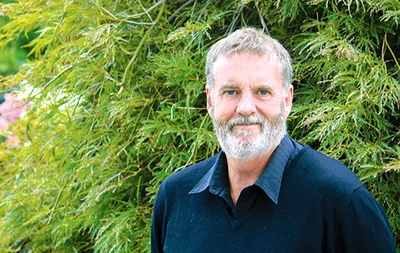 One candidate intending to run for council won't be leaving his nomination to the last minute, after learning his lesson last time.
Russell Ellis infamously missed out on standing for a seat on the Ashburton District Council in the last election after a technicality in his nomination form.
The two-term councillor lodged his nomination more than 24 hours before the closing time, but due to the redrawn electoral boundaries one of his nominators was no longer in the correct ward.
That made his nomination invalid when it was checked once nominations had closed, and the error could not be retrospectively corrected.
Three years later, Ellis has decided to have a run at returning to council, and plans to get his nomination form in a bit sooner.
"I will be putting a nomination in, and it will be going in early," Ellis said.
Following the disappointment of 2019, Ellis and his wife Jackie moved to Upper Hutt in early 2020.
Ellis said that due to the impacts of Covid-19 his wife is now able to work from home, so they have returned to Ashburton, providing the opportunity to fulfil his desire to return to the council table.
"I always wanted to, it's something I am passionate about.
"There is no secret at how highly disappointed I was last time around."
He is off to Blenheim this weekend to represent the district at indoor bowls, and then his focus shifts to sorting his nomination.
"I haven't tracked down my nominators yet, and triple checked they are in the right ward, so I'll be doing all that next week."
Once his nomination is confirmed, Ellis will stand in the Ashburton Ward where incumbent councillors Carolyn Cameron and Leen Braam both intend to stand, while John Falloon, Angus McKay and Diane Rawlinson have all said they were undecided.
Councillor Stuart Wilson is set to retire after four terms and 12 years at the council table, meaning there will be a vacancy in the Eastern Ward where Lynette Lovett will re-stand.
Deputy mayor Liz McMillan will seek re-election in the western ward, along with fellow sitting councillor Rodger Letham.
Mayor Neil Brown is seeking a second term in the top job, with none of the sitting councillors yet to state they will run against him.
Nominations for council, Methven Community Board, and the Braided Rivers Community Trust close at midday on August 12.