Decorated police officer dies on hunting trip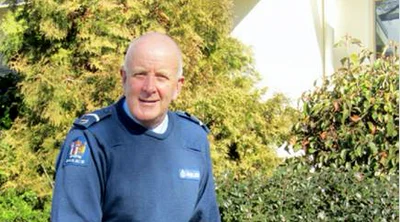 A decorated Christchurch police officer has died while on a hunting trip near Ashburton.
Senior Constable Bruce Lamb, a police officer of 45 years and one of New Zealand's longest serving police dog handlers, was found dead in the Ashburton Lakes area on Tuesday.
Police were notified that a locator beacon had been activated at around 5.35pm.
Relieving Canterbury District Commander Corrie Parnell described his loss as "devastating".
"It is hard to put into words the depth of loss that individuals and teams will experience across all of NZ Police in response to this tragic news. He was well known and well respected across the organisation and in the communities he served.
"Of course, this loss will be felt most deeply by his close-knit family, his friends and his dog section colleagues. Our love and prayers are with them."
Parnell said Lamb dedicated his life to policing, a passion he shared with his family.
Two of his children were also police officers.
"There are many things he will be remembered for – a real family man and a police officer through and through who got himself into more than his fair share of 'hairy' situations.
"We are in contact with Bruce's family and are providing all the support we can as they come to terms with this tragic loss."
Lamb was shot in the jaw while serving a warrant at a house in suburban Phillipstown in 2010. His police dog, Gage, was shot and killed in the same incident.
He was also first on the scene at one of New Zealand's first active shooter events, where a man was shot at random in Cathedral Square in 1989.
His death will be referred to the Coroner.