Culture and climate change missing in economic strategy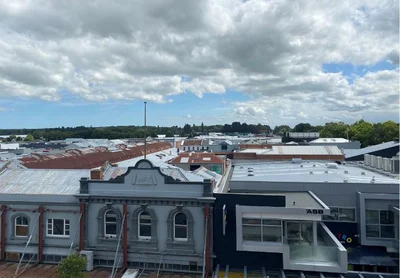 Climate change and cultural diversity are conspicuous by their absence in Ashburton District's draft economic strategy.
Community feedback highlighted the gaps in the Economic Development Strategy (EDS) for the Ashburton District Council to consider.
Connecting Mid Canterbury coordinator, Kate White, raised the "glaring omission" of climate change and a distinct lack of cultural diversity in the document in her submission.
"It's really sad that there was no reference to mana whenua or Maori at all in the document," White said.
Mt Hutt Ski Area manager, James Mackenzie, also felt there was a lack of focus on climate change and the obligation to move to carbon zero is a concern, "which isn't just for farmers".
The cultural diversity of the district also needed to be "recognised, respected and embedded in the goals", he said.
Council economic development manager, Simon Worthington, conceded the strategy was weak on climate change and it will be addressed before it is adopted.
Suggestions of using more te reo Maori and an increased focus on cultural sensitivity raised by several submitters were also supported by councillors.
The process is updating the original 2017 EDS, which had seven areas of focus.
The new strategy has three goals was developed after engaging with more than 30 groups, businesses, and individuals over 18 months, and focuses on three key areas: Living, working and learning here; Doing business here; Visiting and playing here.
Rakaia Community Association president Neil Pluck believed the council shouldn't be getting side-tracked from its core roles by economic development.
"We should have an economic development agency of some sort standing on its own."
The council's role is important infrastructure and not to "get bogged down" and employ extra staff to do what businesses and groups should be and are capable of doing, for themselves, Pluck said.
There was criticism that the strategy should have had more community input s before it was offered for consultation.
With only 19 submissions, councillors Leen Braam and Liz McMillan shared concerns over the level of community engagement.
It's not that the business sector doesn't care, Worthington said, but they struggle with the council's engagement and "there may be other mechanisms that we could consider" to engage with them more effectively.
Chief executive, Hamish Riach, said the response could be seen as the engagement approach not working and "that a better way is to take a more participatory approach" by engaging with more people during the development phase.
"A really deep participatory approach would require significantly different resourcing," Riach said.
The council has a tourism advisory group, and establishing groups for other sectors would take more resources, he said.
A lack of a local "business roundtable" is also a weakness, councillor Richard Wilson said.
The business of the year awards could be used as a starting point for establishing one, but it needs to be led by the industry, Wilson said.
One of the proposed actions that received plenty of feedback is establishing a learning hub to address a lack of tertiary provision and students leaving the district.
Most students leave for the life experience and "to stay in Ashburton to go to University is not something that many would do", Wilson said.
The district isn't big enough to establish a more traditional tertiary institution so it would be a "more flexible approach" to tertiary learning within the district, Worthington said.
Potential tourism opportunities - including a district cycle trail, district events, and support for small businesses were also discussed.
With a large number of changes proposed for the draft, Riach suggested an updated version of the draft be brought to a workshop before it comes to the council for final adoption.
By Jonathan Leask