Council to consider tourism promotion options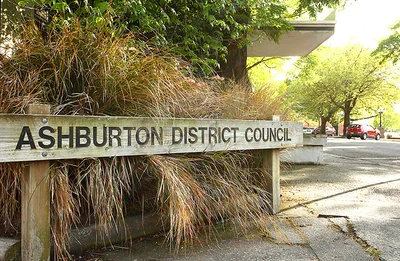 The current tourism promoters will walk away on February 7 and the Ashburton District Council will consider how to replace them a week later.
ChristchurchNZ was awarded a three-year contract, $195,000 a year, for destination marketing from July 1, 2021, to June 30, 2024, but informed the council it would terminate the contract halfway through.
Council group manager compliance and development, Jane Donaldson, said ChristchurchNZ gave notice in November that they were ending the tourism marketing services contract, effective February 7.
A report on the council's options will be presented at the next meeting on February 15.
"The promotion activity is still being performed until February 7 under the contract with ChristchurchNZ, so there is only seven days between the contract ending and the council's decision on a way forward," Donaldson said.
"A review of options is timely as the tourism sector in New Zealand bounces back from the shocks of Covid and inflation.
"Developing Ashburton District's visitor profile is a long-term effort that is unlikely to be affected by a short-term review or change process."
The most recent economic report from Infometrics showed tourism expenditure in the district was up 16.1 per cent in the year to September 2022, compared to a 3.3 per cent national average.
Total tourism expenditure was approximately $108 million in the Ashburton District during the year to September, 2022, which was up from $93 million a year ago.
The district had previously been promoted by a council-controlled organisation (CCO), Experience Mid Canterbury, from 2013 until it wound up in 2020.
The marketing of the district moved into the hands of ChristchurchNZ Ltd, which employed the district's tourism manager, Bruce Moffatt.
Moffat is now the general manager of Destination Marlborough.
In 2021, when ChristchurchNZ was awarded the contract, the other options considered by the council were to bring tourism promotion back in-house and employ staff to do the role, continue with a CCO to undertake tourism promotion, or not fund tourism promotion at all.
While ChristchurchNZ will no longer provide marketing, it is completing a destination management plan for the Canterbury region, which is scheduled to be delivered in July, Donaldson said.