Council faces fluoride shortfall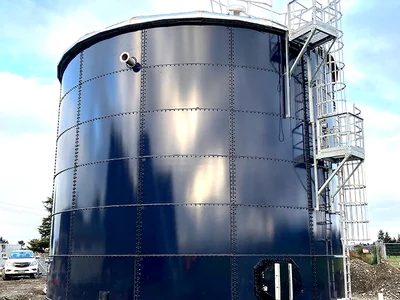 The district's only fluoridated water supply is facing a supply shortage.
The Ashburton District Council is facing an impending issue with its fluoride supply for the Methven water supply before its new treatment plant is operational.
The current Methven water treatment plant uses sodium fluoride (NaF) and the council has a supply to operate for an estimated 30 weeks.
To obtain more requires a minimum order of two tonnes, around three years' worth, and delivery is estimated to take eight months.
The issue is that Methven's new $9.6m membrane treatment plant is equipped to fluoridate using hydrofluorosilicic acid (H2SiF6), the more widely used alternative, and it is set to be online next year.
As the council is legally required to continue to fluoridate the supply it needs to find a stop-gap measure before the membrane plant is operational in time.
Asset manager, Andy Guthrie said the council is currently exploring leasing or purchasing the necessary equipment that would allow for fluoridating using hydrofluorosilicic acid through the current plant.
He said the approach means that once in place, it would continue to run out of the existing supplies of sodium fluoride and once depleted simply switch over to the new equipment and use hydrofluorosilicic acid of which the supply would then be in the new plant once it is operational.
The first of two new reservoir tanks in the Methven water supply upgrade is set to be operational in October.
The delivery of materials for the second tank, after the original was damaged in the strong winds in July, is on track for October.
Construction of the membrane plant is on schedule for February completion, and dependent on supply chain issues and weather, it is scheduled to be commissioned before next winter.
"Council is still proposing to commission the new Methven membrane treatment facility in July 2023, however, it is an extremely challenging construction environment at present," infrastructure services group manager Neil McCann said.
The council stopped fluoridation across all its supplies except Methven in 2002, it was reconsidered in 2007 but not reintroduced, however, mandatory fluoridisation is in the pipeline.
A law change last year has given the authority to instruct councils on whether or not to fluoridate their water to the director general of health, currently Dr Diana Sarfati.
So far 14 councils have received the directive.
Universal chlorination of council drinking water supplies will come in from November under Taumata Arowai, the national water services regulator, but Ashburton supplies are already chlorinated.
Water meters
The installation of 1151 water meters on Methven's residential properties is complete and the installation of smart meters at around 20 business and industrial properties is expected to be completed in October.
The purpose of the trial is to assist the council to identify leaks in the system.
Infrastructure services group manager Neil McCann said for the meter trial to be effective it needed time to develop data trends but it has already helped locate some leaks in the system.
"We are aware of several cases where there have been leaks on private property which have needed fixing, but until we can get a trend compared with the year before, and the year before that we won't know exactly what impact [the trial] will have."