Council explains why it ruled out a quick-fix on leaky Ashburton pool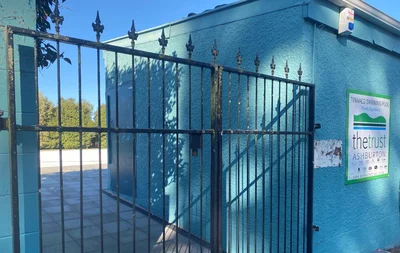 Any temporary repair of Tinwald Pool's leaks would not have solved the staffing shortages, Ashburton Council says.
"Council's decision was based on multiple factors, including that we wouldn't be able to have sufficient lifeguards," people and facilities group manager Sarah Mosley said.
"Due to the community frustration of ad-hoc closures last summer, council decided to provide certainty around the pools closure well ahead of the summer season."
The pool leaks 17,000 litres a day, the plant is failing, and along with staffing shortages, the council saw it as untenable to open this summer.
The Ashburton District Council is set to consider options for the 50-year-old outdoor pool's future.
"As renewal of the pool and plant would come at a significant cost, a business case will be presented to council for the long-term plan 2024/34."
A further patch job was discounted due to the unknown location of the leaks coupled with the likelihood that there would be insufficient staffing to open the pool, Mosley said.
The pool has had multiple repairs over the last 10 years to address the leaking pool shell, Mosley said.
"These repairs have a limited lifespan and they do not resolve leaks from the underground pipework.
"Due to the underground location of many of the services, it would be a significant job to inspect all pipework to identify the leaks, and given the age of the pipes, the recommendation to replace existing pipe and pumping equipment is part of the rebuild business case."
The council allocated $200,000 of its Three Waters Better Off government funding towards several community pool projects, including the early design work for a rebuild of Tinwald Pool.
That work will produce a preliminary design of the pool rebuild, which will help set a budget for the long-term plan, Mosley said. An initial $3m cost estimate is based on similar pool rebuilds, but
The business case is likely to garner plenty of community support, with a petition to 'save our pool' already having over 650 signatures.
In the meantime, EA Networks Centre will be the only public pool in Ashburton this summer.
The annual maintenance shutdown will be moved to accommodate that fact, while the recruitment of lifeguards is also an ongoing focus, Mosley said.
By Jonathan Leask