Council counts cost of unconsented work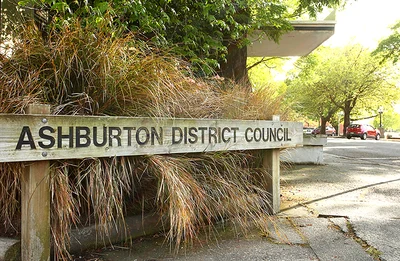 A council bungle has left ratepayers to foot a $70,000 bill.
The Ashburton District Council is retrospectively getting consent for upgrade work carried out in 2020 at the Scarness weir, located in Mt Harding Stream near Methven.
It follows an abatement notice from Environment Canterbury, issued last year, for the non-consented work.
The initial work was carried out following a health and safety audit of the district stockwater network. To remedy a health and safety issue the structure was altered, but ECan wasn't consulted.
Council staff had a meeting on site with ECan earlier this year to understand the full extent of the issues.
The council has since engaged Beca to assist with the retrospective consenting of the structure.
The consultants have completed a topographical survey upstream and downstream of the site and are developing a consent strategy, concept design, assessment of environmental effects, and consent application.
The application will be lodged by mid-June, with the total cost of the work estimated to be around $70,000.
ECan formally advised the council that the compliance date of the abatement notice requires the matter to be addressed by November 20.
The weir is in an area of the stockwater network that forms part of the Pudding Hill Intake, which is currently being investigated for closure by the council, making it potentially redundant in the future.
The closure investigation is in response to a formal warning from ECan over consent non-compliance regarding fish screens for three stock water intakes – Brothers, Methven Auxiliary, and Pudding Hill.
With an estimated cost of about $500,000 for fish screens on each intake, the council had deferred committing to installing them due to concerns over spending money on infrastructure that could soon prove redundant.
Last year the council informed ECan of its intention to consider closing Pudding Hill intake and work on detailed designs for the other two.