Council and the great room naming debate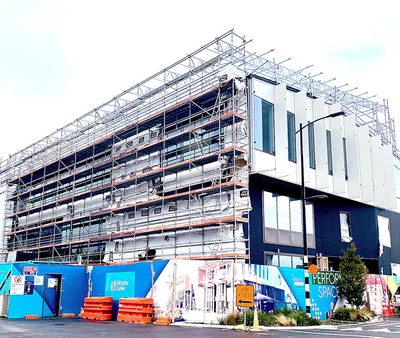 Naming meeting rooms in the new library and civic centre after primary schools better represents the district than "overused" rivers and lakes, councillor Richard Wilson says.
The Ashburton District Council was considering options for naming the 27 meeting spaces in the new library Te Pātaka o kā Tuhituhi and civic centre Te Waharoa a Hine Paaka.
The rooms will have an alpha-numeric naming system – signifying the floor level and room number – as well as a name, with both English and Te Reo Māori names wherever possible.
The recommendation was that the ground floor meeting rooms be named after the district's rivers and lakes, the only meeting room on level one be named after the largest mountain, Mt Hutt/Ōpuke, and the level two meeting room theme be local flora and or fauna.
Wilson proposed an alternative option of naming rooms after local primary schools rather than the "common" usage of rivers and lakes.
"That would be a way of acknowledging all of the district."
Assigning the names could be arranged by roll size and room size, he said, and would be "a great way to engage every school in the district" into the new library.
Ashburton Mayor Neil Brown also wanted something reflecting the smaller areas of the district "which don't get a mention anywhere" and as the schools are scattered across the district, he supported the suggestion.
There are 19 primary schools which would leave eight rooms requiring other names – with Mt Hutt/Opuke still an option for the level one room.
Councillor Lynette Lovett disagreed, believing the waterways run through the district, providing the connection to all the communities.
The council moved to consider names of rivers, lakes, flora and fauna, mountains, and primary schools and will now engage with Te Rūnanga o Arowhenua for a final list of names for approval – a conversation that will occur alongside approval for other internal signage in Te Reo Māori.