Concerns over future impact of health reforms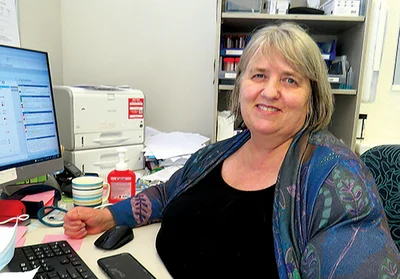 Ashburton's GP spokesperson says the transition to the new centralised health organisation will be business as usual for now, but has reservations about the future.
The Government health reform has disestablished the 20 existing DHBs and merged their functions into Health New Zealand, which from Friday is now in control of the day-to-day running of the health system for the whole country.
"What it means for the future I don't know, at this stage it is business as usual. But I'm concerned," Ashburton's GP spokesperson, doctor Penny Holdaway said.
Holdaway said she doesn't know what the changeover will mean moving forward as "we haven't been told".
She is anxious about GPs being undervalued and "recognising what we do and how much we do" and the rural areas being marginalised.
"We tend to not have a lot of noise in and around rural communities but we're high risk, we have high risk occupations.
"It will be interesting to see [what happens], but I'm worried."
Three Rivers Health business manager Craig Watson said that the changeover wouldn't be noticeable at a local level.
But there is still a lack of detail on what the change from DHB to centralised governance looks like at a grass- roots level.
He said the Government's plan for the future health system under Health NZ is to take a locality approach which will deliver better primary and community based healthcare.
"At the moment, general practice in Ashburton is treated the same as general practice in Metro Christchurch, but it is like comparing apples to oranges.
"We don't have a well-funded after-hours service, an emergency department or multiple NGOs (Non-governmental organisations) operating at the same level.
"What we are expected to do locally is not the same as the expectation in Christchurch.
"I am hoping they will treat us as the community we are, with the funding for services we need to provide.
"Ashburton needs to be treated as a locality if the Government is true to its word, with localised services funded to meet a localised need," Watson said.