Brown happy with Three Waters reviews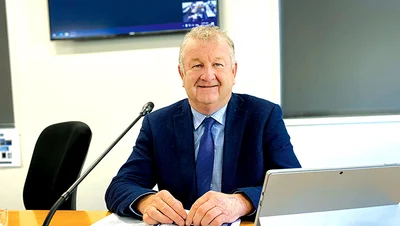 Prime Minister Chris Hipkins revealed his sweeping changes to Government policy, as promised,with Ashburton's Mayor happy to see Three Waters being reviewed further.
Hipkins announced last week the TVNZ-RNZ merger and biofuels mandate will be scrapped entirely while the income insurance scheme and hate speech reforms will be delayed.
The Three Waters reform has been put in the hands of new minister for local government, Kieran McAnulty, for further review.
Ashburton Mayor Neil Brown believes that was good news, as it suggests the issues surrounding the reform are actually being considered rather than pushed through.
"I think they need to have a good look at the Three Waters reform to see if they are on the right path, we believe they are not."
"There has been a fair bit of time and investment going into [the reforms] so it needs a have good look at it to see if it is canned or progresses differently.
"[Hipkins] might be taking the time to look at it properly."
Brown has previously stated he is all for reforming Three Waters to improve the outcomes, but the model being pursued by the Government is not the right fit.
Hipkins said the reform was "unquestionable" and the recent flooding in Auckland had highlighted the limits of the infrastructure, but it would need to be carefully considered whether the changes – some proposed, others already set down in law – would be fit for purpose.
"Cabinet has asked the new minister for local government to report back on options for refocusing the reforms and that will mean seeking further feedback from local government and from Māori," Hipkins said.
"We'll work through those options carefully and that process is likely to take a few more weeks."
The TVNZ/RNZ merger is being scrapped, and instead RNZ and NZ On Air will receive a funding boost to strengthen its public media role.
The merger had a $23 million budget – which Finance Minister Grant Robertson said had not all been spent.
With councils across the country facing funding shortfalls, especially on roading, Brown said it was frustrating when "we need funding for essential roading projects and other projects and see money wasted".