Broom beating 'significant violence'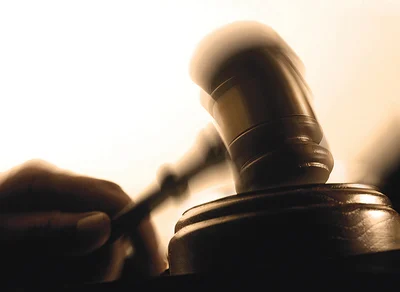 After discovering her niece was in a relationship with her former lover, a Rakaia woman beat the pair of them with a broom.
Cherie Joan Harvey, 57, appeared in the Ashburton District Court on Monday for sentencing on charges stemming from the June 2 attack.
She had earlier admitted two charges of assault on a person with whom she had a family relationship, one charge of assault with a broom, and a charge of damaging a car.
Harvey's lawyer Joanna Lorrigan-Innes said the attack was out of character for Harvey, who had not been before the court for five years.
It was "a big shock" when Harvey discovered her niece and former partner were in a relationship, she said.
Judge O'Driscoll said Harvey had picked up a broom and held it above her head before hitting out at her niece, and former partner, several times.
Harvey then grabbed her niece by the hair and kicked and punched her multiple times.
The niece was badly bruised and has a sore scalp where a clump of hair had been pulled out, he said.
Harvey's ex-partner was also hit and bruised and was cut by a small stone that Harvey threw at him.
She also purposefully damaged the wing mirror of her niece's car, the judge said.
"There was clearly significant violence. The victims were struck multiple times with a weapon with physical and emotional consequences for the victims."
Judge O'Driscoll said Harvey suffered from mental health and physical health issues and had self-referred to a stopping violence programme.
He gave Harvey a 12-month intensive supervision sentence and ordered her to pay $245 reparation for the damage to the car.
"Should you fail to complete the supervision, or re-offend, other sentencing options will be considered."
Supervision sentence
A man facing charges of receiving a stolen power box and breaching a community work sentence was given a supervision sentence.
Niko Simonsen, 25, had earlier admitted receiving a stolen power box in September last year. On Monday he admitted a further charge of breaching a community work sentence.
Judge O'Driscoll said Simonsen had been sentenced to 100 hours' community work on January 13. He had completed 55.5 hours community work and had last reported for community work on June 1.
"He has been argumentative and uncooperative and assessed as unsuitable for community work."
Lawyer Joanna Lorrigan-Innes said Simonsen had relocated to a rural address and could not get into town to do community work.
She said Simonsen was now employed and prepared to do community work. She asked the judge to consider converting his outstanding fines into community work.
The judge said Simonsen had a total of $8789.58 in outstanding fines, fees and reparation but he was not prepared to convert that to community work given his breach of his community work sentence.
He gave Simonsen a 12-month supervision sentence on the charge of receiving stolen items.
He was convicted and discharged for breaching his community work sentence.
"Do your community work. Get it out of the way and the court may consider doing something about the fines. I expect you to be more cooperative and to get that community work out the way as soon as possible," the judge said.
Cycle of family violence
A Hampstead man who was a victim of family violence as a child appeared for sentencing on his own charge of family violence.
The 35-year-old man had earlier admitted assaulting his son in July last year.
Lorrigan-Innes told the court that the man had been exposed to violence as a child and that was likely behind the violence he used on his son.
Judge O'Driscoll said the incident happened after the man's teenage son had gone to his aunty's place because he didn't want to go home.
He took the boy into his bedroom and punched him in the face, splitting his lip.
"It's clear you're struggling with your relationship with your son… The cycle of violence needs to stop so it doesn't keep going on from generation to generation.
"You've had virtually no contact with him in the last 15 months. I encourage you to make contact to try and rebuild the relationship," the judge said.
The man was sentenced to 12 months' supervision.
Drink driving
A young Hinds man was told to take "a good hard look" at himself when he appeared in court on a drink driving charge, while already on a sentence of supervision.
Joshua Ryan Brown, 23, admitted drink driving on the Hinds Highway on October 12. He blew 719mcg in a breath test.
Duty lawyer Paul Norcross said Brown had been at a friend's home to help put a smoker together.
"They had some drinks and he didn't keep track of that."
Norcross said Brown had not had much to eat that day and decided to drive home.
Judge O'Driscoll said Brown had previously appeared on a drink driving charge and was currently serving a sentence of supervision on drug-related charges.
"You need to take a good hard look at yourself where you are going with your life. If you continue you to offend you are going to end up back in court and the sentences are only going to increase."
He sentenced Brown to 125 hours' community work and handed down an interlock sentence. This means Brown is disqualified from driving for 28 days, after which he can apply for an interlock licence and will be required to drive with zero alcohol for four years.
Guilty plea
A woman from Timaru pleaded guilty to charges of driving while disqualified on Albert Street in Ashburton and using a vehicle for her own purposes.
Helen May Cooper, 56, was remanded on bail. She will appear again in the Timaru District Court on November 2.
Remanded
Netherby woman, Marjorie Leeann Gill, admitted stealing a donation box from the Ashburton District Council on July 10 but disputed the amount estimated to be in the box.
The 45-year-old also appeared on two further charges. She denied having medicine not in a container conforming to the Medicines Act on September 21 and also denied a joint charge of stealing groceries worth $32.75 from BP Connect on July 30.
Her lawyer, Joanna Lorrigan-Innes, said Gill was to be sentenced on several similar charges on October 26.
Judge O'Driscoll remanded Gill on bail. She will appear again on October 26.
Third drink driving conviction
An Allenton man's decision to pick up his daughter after "drinking quite heavily" has landed him with his third drink driving conviction.
David Nelson King, 52, was stopped at a police checkpoint on Walnut Avenue on September 8. He blew 883mcg.
Duty lawyer Claire Yardley said King had grappled with alcohol for a "considerable period of time". He had managed periods without alcohol but relapsed in times of pressure.
"He acknowledges he has a problem.
Yardley said King had not intended to drive. He had been "drinking quite heavily" but didn't feel intoxicated and decided to drive to collect his daughter when he shouldn't have. He had since self-referred to an alcohol programme.
Judge O'Driscoll said King had previous drink driving convictions in 1993 and 2017.
He gave King an interlock sentence, along with a sentence of 12 months' supervision and 120 hours of community work.
First conviction
A Methven man has been handed his first drink driving conviction after deciding to "run the gauntlet" and drive home.
Duane Arana Schroeder, 47, blew 663mcg after he was stopped by police at a checkpoint on Holmes Road on August 26.
Duty lawyer Paul Norcross said Schroeder had made his way to a function on a push bike. He was wearing a moon boot at the time and intended to get a lift home.
However, his friends had also been drinking and Schroeder decided to "run the gauntlet" and drive home.
Schroeder was fined $600 plus $130 in court costs and disqualified him from driving for six months.
Remanded without plea
Twizel man Clinton Andrew Willetts, 52, was remanded without plea on charges of resisting police and assaulting a police officer on September 17.
He will appear again on October 30.
Driving charges
A 20-year-old due for sentencing on two driving charges was remanded on bail.
Brodie John Young, 20, had earlier admitted a charge of driving while disqualified on November 27, 2022, and a charge of sustained loss of traction on June 23 this year.
After hearing that Young had been given a supervision sentence with judicial monitoring for other offences in August, Judge O'Driscoll remanded Young to November 13. He will appear before Jude Savage who is monitoring the earlier sentence.
Judge O'Driscoll said Young had received a summons for non-engagement with probation for that sentence.
"If you don't engage with your sentence you might find that you are in more trouble," the judge said.
By Sharon Davis