A tale of love and loss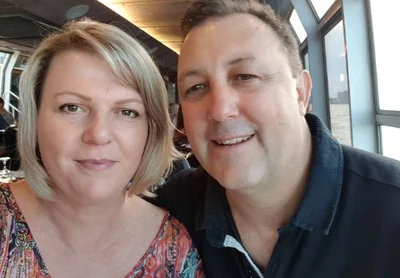 When John Williams heard his father had died, he cried – a lot.
Now, that's not an unusual reaction to the loss of a loved one by any means.
But John wasn't just emotional at the loss of his father. He was also grieving the loss of the chance to meet a man he had not seen or heard from since he was a toddler, a man he had been searching for from across the ditch.
A man, it later tragically turned out, had also been searching for him.
Now John and his wife Catherine are preparing to fly from Newcastle to Ashburton to visit the grave of Jonathan Christian, and to try to learn more about a side of John's life that has long been a mystery.
John was born in Wellington in 1966. His Australian mother had come to New Zealand on a working holiday, met a man then known as Jonathan Bloomfield, got married and fell pregnant.
From what John and Catherine later heard from his mother, it was not a happy relationship.
When John was around three or four, unbeknown to his dad, she took their two kids and travelled back to Australia.
Thanks to a document discovered by someone from organisation Reconnect New Zealand, John and Catherine learned Jonathan flew to Australia in 1970 and stayed for two years.
"During that stage my husband does have very brief, limited recollections of his dad actually coming to see his mum at his grandparents' house where they were staying, but he was only four at the time so it's very brief," Catherine said.
"We believe that he was trying to come here to get the relationship back with his children, and for whatever reason that hasn't occurred."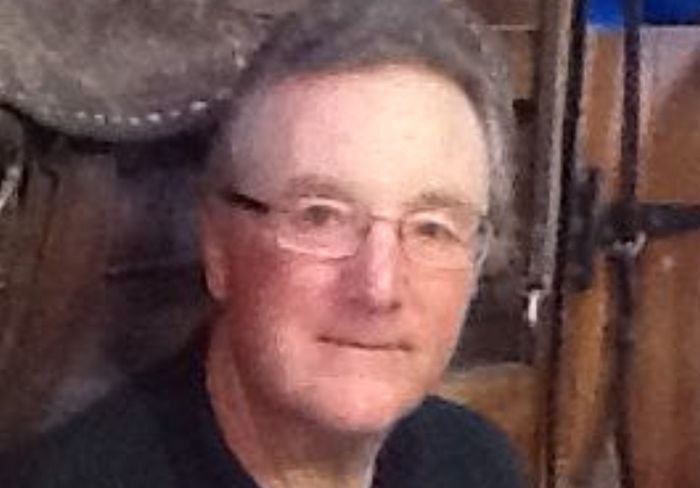 While he was in Australia, something happened that changed the course of Jonathan's life.
A cousin, who John and Catherine managed to track down, told them Jonathan was in a bad car crash and was left for dead.
His mother, concerned that she hadn't heard from him, contacted the Salvation Army, who managed to track down a John Doe at an Australian hospital.
"He wasn't expected, from what this person said, to survive the accident but he did pull through, and after a long period of time recovering he returned to Ashburton," Catherine said.
That was where Jonathan had been born, one of 11 siblings, and where his parents lived.
"Someone mentioned he used to ride a bike around Ashburton because obviously he couldn't drive and had a traumatic brain injury from that accident, and a problem with walking a little bit."
At this point in Catherine's search, which she had mostly been doing on her own and unbeknown to John, she was tipped off to an Ashburton care home that he might have been at.
There was some difficulty around confirming he had been there, as he had changed his name to Jonathan Christian after finding religion.
But then a trustee in New Zealand emailed her to say they had taken care of him during his life, that he was close with a Baptist church in Ashburton – and that they had a copy of his death certificate.
It was a huge blow.
"It's really sad that we've found out that he passed away four years ago and John's never going to get to meet him personally,'' Catherine said.
"We had been searching for a good seven years for him. Previously we found out that family had tried to find us as well when he got really ill towards the end. But that didn't happen either because my husband had actually had his name changed in his teenage years to his stepfather's surname to fit in with all his other siblings, so with them both changing their surnames it did hamper our efforts."
For John, who only learned the full extent of his wife's efforts in recent weeks, it was a "big emotional overload".
"It's always been in my background, when you don't know a part of you, and I've always yearned to meet my father, regardless of how I was brought up and what my mum said.
"It's bittersweet. It's great to find my father finally, but to know in all the years he was alive he was still trying to find us, and then passed away without finding his children…. Being a parent myself, being a father is one of the biggest joys in your life, and not having your kids in your life and you're trying to search for them is just so sad.
"That's what hit me the hardest, he wanted to find us and he couldn't."
Instead of being able to get to know Jonathan, and tell him that he loved him, John is now preparing to pay his respects at his Ashburton grave site.
As well as visiting Jonathan, the pair are also planning to catch up with people who knew him during his life.
That includes the aforementioned cousin, and members of the Baptist Church who looked after Jonathan, Catherine said.
"They really looked after him, pretty much supported him right to the end. So we're really grateful to them. He left them some money in his will to do up their foyer."
There is also potentially a younger sibling of Jonathan's in Christchurch, named Christine, who they would love to track down.
For John, despite the twists of fate that kept he and his father apart, there are at least new family members to discover.
"There's a whole new world for me."
By Daisy Hudson