Family Farming with the times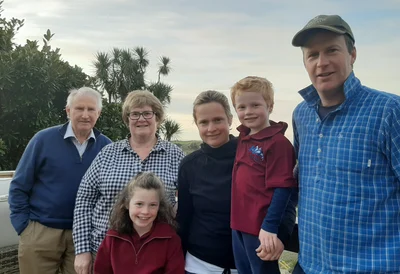 For Amberley A&P Show president James Hoban, farming is a family affair.
James runs Glenafric farm, a 770-hectare property in Waipara, with his wife Maria and parents Pat and Judith.
"It wouldn't work if we didn't have all four of us at the moment," James says.
The family sold their fourth-generation family farm near Culverden to purchase Glenafric in February 2017.
While selling a farm that had been in the family for so long was a difficult decision, the need to farm on a bigger scale to retain the on-farm family dynamic meant the move was necessary.
The Culverden property was smaller and relied on partial irrigation.
Staying on the property would have been farming intensively to remain viable.
"We wouldn't have to go dairy farming, but we would have had to do something different to traditional sheep and beef to make it stack up."
The Hoban's looked at a range of different farms on the North Canterbury market before settling on Glenafric.
While the farm needed some work, everything that needed to be done was fixable, and the farm ticked the most important boxes.
"It had good rainfall, the right soil, location and scale," James said.
In the seven years the Hoban's have been on the Waipara farm, they have worked on developing the property, from minor improvements such as re-fencing, planting poplars and fencing waterways to larger scale projects such as retiring 65ha of native bush, a stock water scheme and building a new wool shed and covered yards.
"We've swung a hell of a lot of gates," James laughs.
Glenafric's size, climate and dryland farm system allow the Hoban's to focus on sheep and beef breeding and finishing.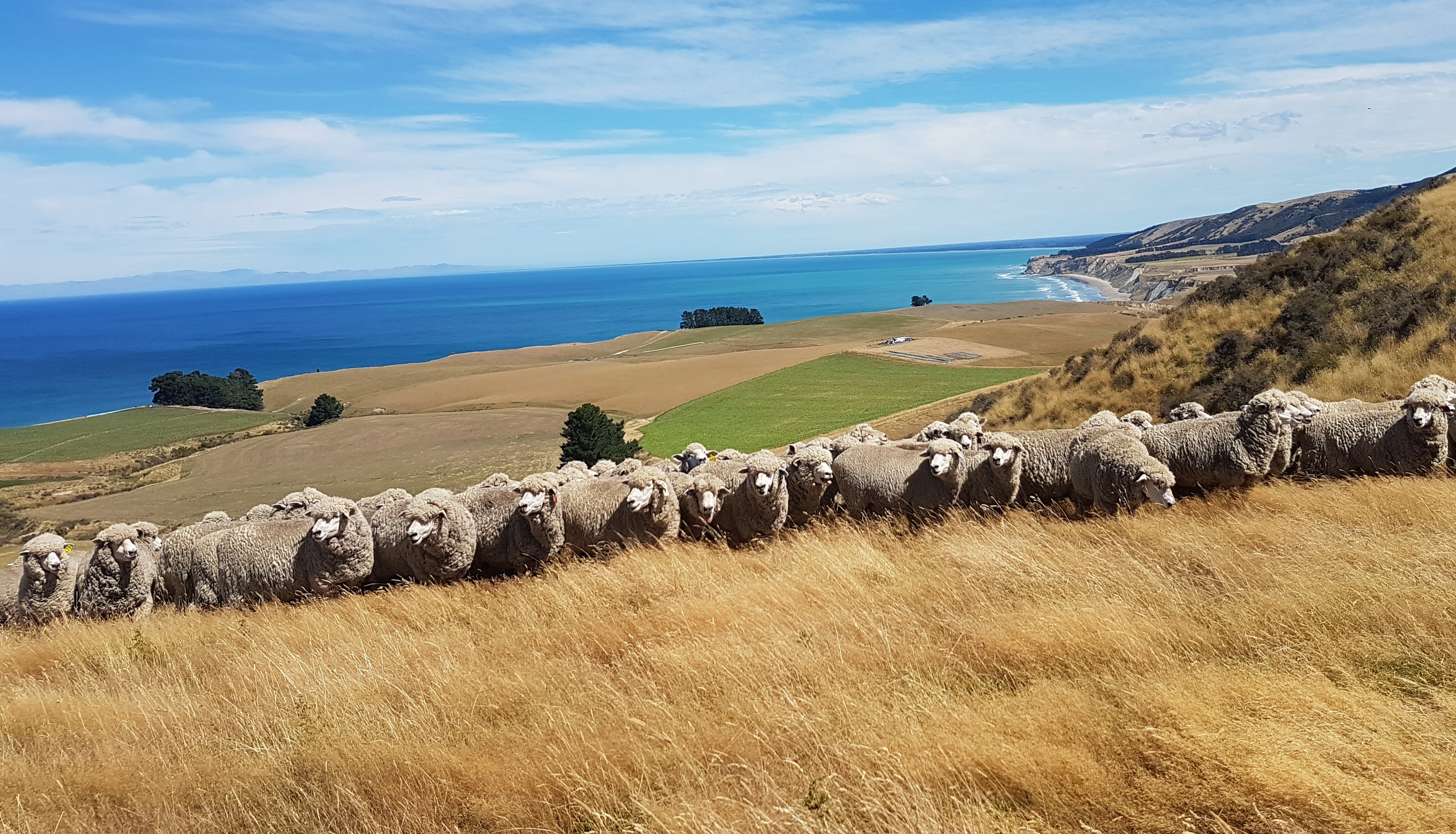 The Hoban's run 2500 Corriedale ewes and 240 Hereford cattle. They have also established a South Suffolk stud flock to complement their Corriedale studs and host an on annual on farm ram sale.
Finishing can be flexible depending on the season.
"We've had years where we have sold quite a few store lambs at weaning when the market has been strong but then last summer we finished them all.
"It's a bit like trying to use a crystal ball.
"We know we can finish lambs here, but it's whether that always makes sense."
James, Maria, Pat and Judith all share the practical farm work and administration while a casual worker is employed during busy periods.
While some family farming operations can be challenging, the Hoban's have a good working relationship.
"We all work really well together, despite having some interesting moments like families tend to."
James and Maria's children Alice, age 12, and William, age 9, enjoy being part of farm life and make the most of the farm's beachfront location.
"That's a big part of why we are farming.
"We wanted to bring our kids up on the farm."
James works part-time as a farm consultant, as well as writing for a farming publication and being involved in the Hurunui Landcare group.
Being president of the Amberley A&P Association has also put constraints on James's time on-farm, but he has found the position rewarding.
"There's a lot of frustrating little jobs that take time, but people keep reminding me that the show will happen, and it will all come together on the day."
The Hoban's, whose Corriedale stud has been in the family since 1925, had been involved in the Amuri A&P show for four generations.
Joining the Amberley A&P Association after the move seemed a natural progression.
"We always went to the Amberley show; it's a great event. Grandad started exhibiting sheep at Amberley in the early 1960's."
"It's hard to get volunteers for these events and some shows are struggling. We've been lucky to have a good team at Amberley, with new faces stepping up as well as long term supporters continuing to help the A&P succeed."
With Amberley so close to Christchurch and the town serving as the gateway to the North Canterbury Wine Region, the show is an opportunity to showcase the region's meat and wine producers.
"Our district is the best in the country at growing both of those, so it's a great way to have that all available and give people a chance to meet the growers."
The show's cancellation during COVID showed people just how important the event is to the community, James said.
"The competitive side of things is really just a bit of fun, but in terms of the community getting together, that's the real purpose."
by Claire Inkson