Rural family harm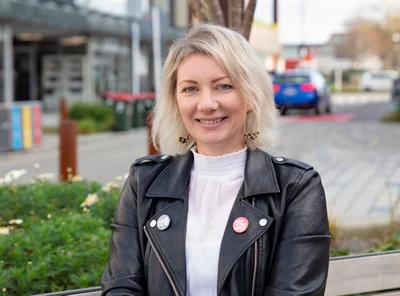 Calving and lambing season can be a stressful time on the farm and put pressure on relationships already under strain from financial stress and the pressures of juggling family commitments.
Sometimes though, it's difficult to recognise the difference between a strained relationship that is going through a rocky patch and family harm.
Family harm is not limited to physical abuse. Sexual, psychological, financial, and verbal abuse all classify as family harm.
Safer Mid Canterbury safer families coordinator and counsellor Anna Arrowsmith says she has heard high reports of unhealthy family dynamics in rural areas, although it often happens under the radar.
"With all the forms of harm and abuse we talk about, so much of it is hidden."
New Zealand has the worst rates of family harm in the developed world, with police being called to a family violence incident every three minutes, and it's not limited to a particular area or socio-economic group.
"Family harm does not discriminate against race, age, where you live or against wealth," Anna says.
"It isn't just limited to places like South Auckland, it's just that it's more open, and there are more physical violence callouts to those areas.
"But the statistics do not reflect what's happening everywhere else."
In urban areas, physical abuse callouts are often made by neighbours.
In a rural setting, where neighbours are often well out of sight and earshot, neighbours may not know abuse in the household is occurring.
Women themselves are less likely to call the police unless they fear their lives or those of their children are at risk.
The physical nature of farm work also means bruises caused by family harm can be easily explained as a knock in the calf shed or a fall in the sheep yards.
"We've always acknowledged that we don't have the statistics on physical violence that happens in rural communities because of their location and lifestyle," Anna said.
From her work in rural communities, Anna has found that verbal abuse in rural relationships is common.
"With all the complexities and combinations of stress involved on the farm, and couples working together on a farm just weren't treating or talking to each other very nicely," Anna says.
"Even given the stress or what the justification is, it's still unacceptable to be swearing at each other, or name-calling, or whatever that looks like.
"When you are talking about the pressures of working together, the early mornings and the whole nature of the job, they all bring high levels of stress.
"But none of those factors are excusable for the dynamics within those relationships where the male partner is being emotionally and verbally abusive towards their female partner."
Financial abuse and control were also prevalent, and while Anna says this can go both ways in relationships, it is more commonly directed at women.
Financial abuse can appear in different forms, such as preventing a woman from seeking employment, making her ask for money or giving her an allowance or not letting her know about or have access to family money.
"Women in relationships don't often have the financial freedom to buy or do what they want without permission, even with their own money," Anna said.
What does a healthy relationship look like?
Anna says that a healthy relationship means both people can be themselves and feel safe and happy.
"A happy, healthy relationship is when both partners feel safe.
"It's fundamental.
"What that means is that you can be authentically yourself and don't have to think before you speak or act, for fear of how that will be received by the other person or what other personal conflicts can arise from that because you both have that love and acceptance of each other."
What to do if you are a victim of family harm
Often women feel trapped in a relationship, with little access to finances, and concerned about the effect of breaking a family unit, how their community will see them, or a lack of emotional support.
"I always look at safety first, but a woman won't leave until she is ready to," Anna said.
"And when she is ready to, all the support is there for her.
"There are agencies, services and programs: and everything she needs to do that."
Anna recommends calling the free national helplines, Shine or It's not Ok.
"The people on those phone lines can sit and have those conversations or help women increase their boundaries."
Where to access help or information
Women's Refuge: Free national crisis line operates 24/7 0800 REFUGE or 0800 733 843. www.womensrefuge.org.nz
Shine. Free national helpline 9 am-11 pm every day/ 0508744 633. www.2shine.org.nz
It's not ok. Information line 0800 456450 www.areyouok.org.nz
What we can do as a community
Know the signs of family violence
Offer support as a friend. Find a safe time to talk about your concerns with those involved.
Teach our young people what a healthy relationship looks like
Support the White Ribbon Campaign, a global campaign to end violence against women and girls.
Speak up and talk about it family harm. End the silence; stop the violence.
by Claire Inkson