Jeep Gladiator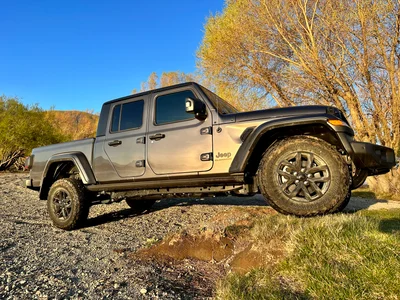 Jeep Gladiator: The only convertible lifestyle truck in the world.
This definitely rates as the most unique new ute I've ever had the chance to drive.
Although I previously knew about these Jeeps since they came to the market, I hadn't really given them much of a second thought until I got the opportunity to get hold of one for this article.
While initially skeptical that I wouldn't find much to get excited about, I enjoyed everything it had to offer as I put it through its paces.
With pretty much every other ute in the segment being very close in design to suit as many people as possible in as many markets, Jeep have flipped the script on the typical philosophy.
Beginning with all the things that would make a tough, capable off road vehicle that still bears many rugged and practical features that have made the Marque iconic, but then Jeep  still added all the modern conveniences you'd find in other high end offerings.
The first thing I noticed driving the Gladiator in central Christchurch was that despite its size (5.6m long and 1.9m wide) it really didn't feel like I was driving a big vehicle, it was interesting to note that it was a real head turner with people on the street!
Once out of the city on the open road it was good to see the usual mod cons like lane departure and adaptive cruise worked really well, and given I'm quite tall with a few joints that don't like long car rides, I felt fine after the hour and a half drive home.
Being the nice day that it was the first thing I was keen to try out was popping the roof off, less than a minute to pop the front section of hard top off, a bit more involved to fold down the windscreen and remove the doors for that authentic summer Jeep experience!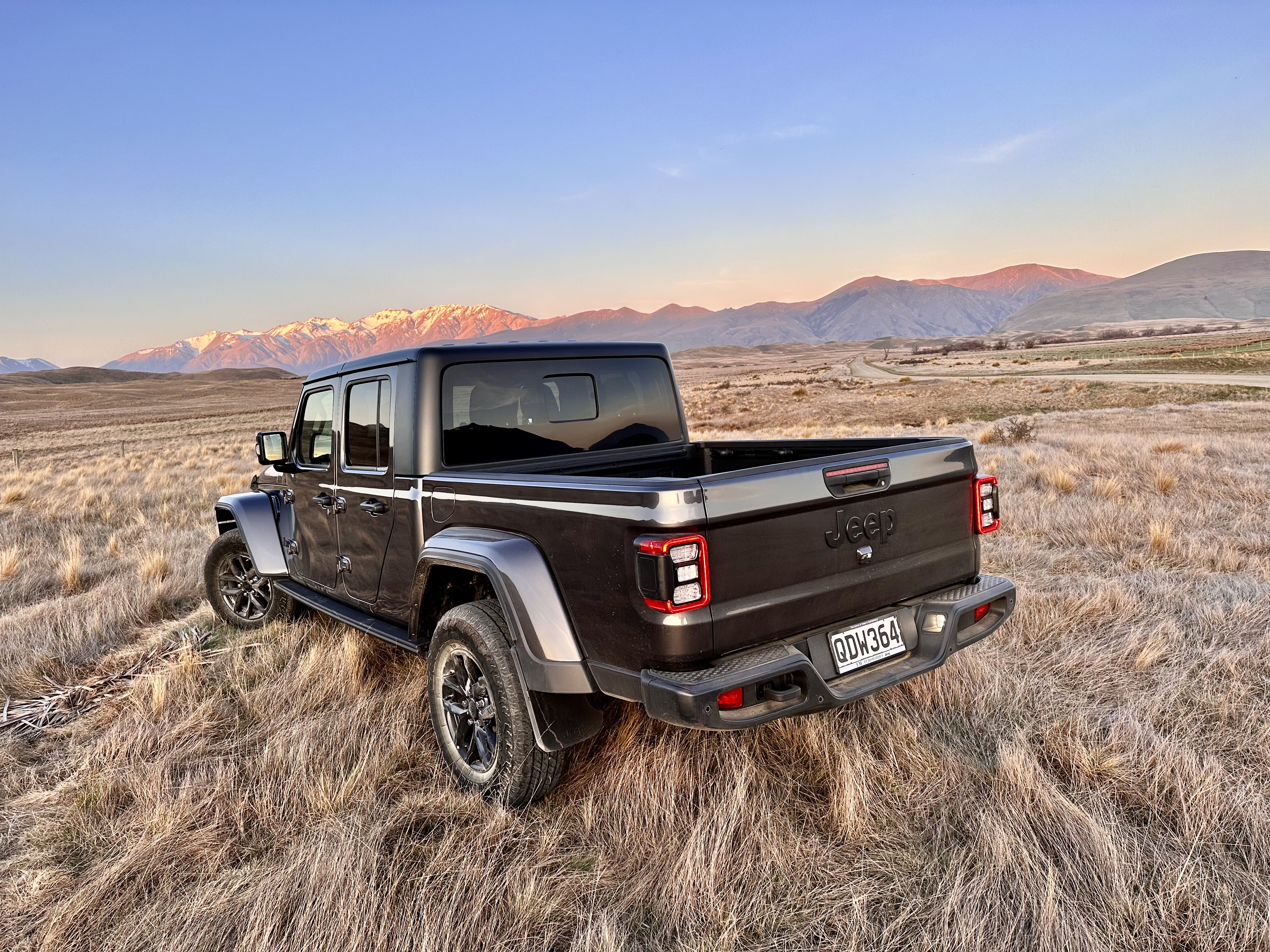 The unique convertible features of the Gladiator does mean some compromises in the cabin experience, due to having less sound proofing than a regular ute the road noise is noticeable, but I quickly figured out the audio system is so good that once you crank it up it soon eliminates anything negative.
Would have to say the 9 speaker Alpine system with a Subwoofer is the best I've experienced of any late model vehicle; it even comes with a Bluetooth speaker that clips in & charges behind the back seat so you can carry on listening to your favourite tunes once you've arrived wherever adventure has taken you.
Once I got it off the tar seal and onto shingle roads it was obvious this is what the Jeep is made for, at higher speed it felt stable and well planted, it ate up corrugations and potholes with ease.
The small amount of low speed off road driving I tried left me wanting to take it much further to really push it, the capability is there with ground clearance of 249mm, disk brakes all round and coil spring suspension (Fox 2" shocks, front & rear diff locks and sway bar disconnect are standard on the Gladiator Rubicon) and in keeping with it's rugged DNA, it still has a manual transfer box.
The practicality also extends to easily removable floor carpet to reveal drain bungs for those times you're playing in deep rivers.
by Duncan Humm