Flyover shows winter grazing off to good start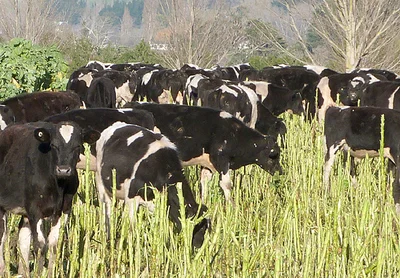 Winter grazing is off to a good start in Ashburton.
Environment Canterbury (ECan) farm systems implementation adviser Sarah Heddell said no major issues were observed during the first farm flyover at the end of May.
"We saw a couple of places where it appeared there were insufficient buffers or fences next to waterways, or where potential critical source areas weren't looking to be excluded."
ECan followed up with seven Ashburton farmers after the flyover.
"During our follow-ups we had conversations about the good preparations we saw and those things that could be improved regarding paddock set-up, as well as good management practices for grazing over winter.
"All the farmers that we followed up with were happy to discuss their plans and talk about alternative options or things they might need to implement before stock were introduced," she said.
A second farm flight is planned soon.
Heddell said farmers should focus on how they were managing grazing and plan for possible extended wet weather periods.