Farm viability threatened by regulation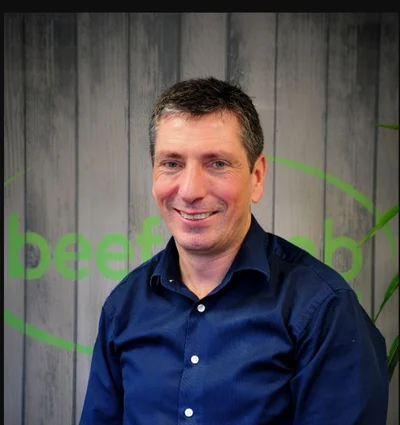 New and proposed environmental regulations potentially threaten the financial viability of farms, according to a new study released by Beef and Lamb NZ (B+LNZ)
The research by BakerAg confirmed what farmers have been telling us. The raft of new regulations create a significant administrative and financial burden for sheep and beef farms.
Over the past six years, central and local government have introduced - or plan to introduce - more than 20 new regulations, laws and reforms that directly affect agriculture. Most of these are in the areas of climate change, freshwater and biodiversity.
The report said most of the regulations had been developed in isolation, with little analysis of the economic benefit or the cumulative effect of the regulations.
Beef and Lamb NZ (B+LNZ) board chair Kate Acland said farmers acknowledged the need for investment in environmental improvements. However, that investment needed to be targeted at proven actions with measurable impacts.
"Instead, we have a range of one-size-fits all rules that are simply imposing significant cost without clear benefits," she said.
The report used four farms as case studies to look at the costs of central and local government policies. All four farmers expressed frustration and said the raft of unworkable and costly regulation was making them reconsider their future in farming.
The report found consent costs for on-farm activities had increased. The annual consenting costs across the four farms was as high as $30,000, while one farm faced a one-off resource consent cost of $220,000.
All four farms faced a $15,000 one-off direct cost for Freshwater Farm Plans as well as annual costs for updating and auditing these plans.
The report found the cost of excluding stock from waterways (usually fencing costs) would affect fewer farms, but the cost was likely be significant.
One farm in the study faced a bill of more than $1.2 million for stock exclusion.
"These financial obligations strain the resources of farmers, particularly smaller operations with limited budgets, and hinder their overall profitability," said the report.
B+LNZ chief executive Sam McIvor said the report reinforced farmer's calls to press pause on environmental rules.
He called for a review current or proposed rules to ensure they were fit for purpose and did not add unnecessary costs, and a detailed analysis of the cumulative impact of the reform agenda.
The rules, and the cost of implementing them, threatened the financial viability of farms, McIvor said.
One farm in the study faced one-off direct costs of $75,000 and annual direct costs of around $88,000 at a time when the average profit before tax for a farm of that type was $174,800.
"And this impact is despite the farm's engaged and proactive environmental stewardship," McIvor said.
Acland said the Government needed to pause, review, reassess and simplify its approach to policies.
"Policies are all too often fragmented and impractical. A more holistic view is needed to develop sensible and pragmatic regulations that enable farmers' ongoing stewardship of the land.
"We've been working to get the low-slope map for stock exclusion fixed for the last three years, despite the Government's early acknowledgement that it was flawed. There are many other similar examples.
The report shows the detrimental effect of these policies on farming communities, which will have lasting impacts on the wider economy and society, she said.
"B+LNZ has long been concerned about the impact the Government's reform agenda is having on sheep and beef farms. It's time to hit pause."
The costs in the report only address policies already set out or where modelling had been released – farmers would face significant additional costs to implement freshwater rules and biodiversity initiatives, she said.
The researchers found farmers would support the policies if the Government had ensured they were practical, workable, and considered in relation to other policies.
- Sharon Davis