Drive impression – Toyota Hilux GR Sport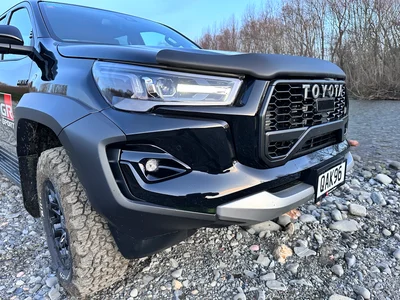 We were desperately hoping to get a hold of the GR Sport to compare against the other class leading utes you may have read in a previous issue of Rural Guardian, but this new version of the Hilux hadn't quite landed here in New Zealand.
It was good to have the SR5 Cruiser that we did drive fresh in my mind as a yard stick for the GR Hilux to measure up against.
For those unfamiliar with what the GR badge on a Toyota represents, GAZOO Racing is the in house performance division that primarily builds race cars for specialist events across the world, in the case of Hilux it's closest race pedigree are trucks built to take on the gruelling Dakar Rally, so that toughness and reliability trickles down to be applied to the engine and suspension improvements that is quite noticeable with the GR Hilux.
Much like before I drove the current generation Hilux when it was launched back in 2020, I wasn't expecting a huge difference from the previous model with on paper only 10% more power squeezed from the existing engine.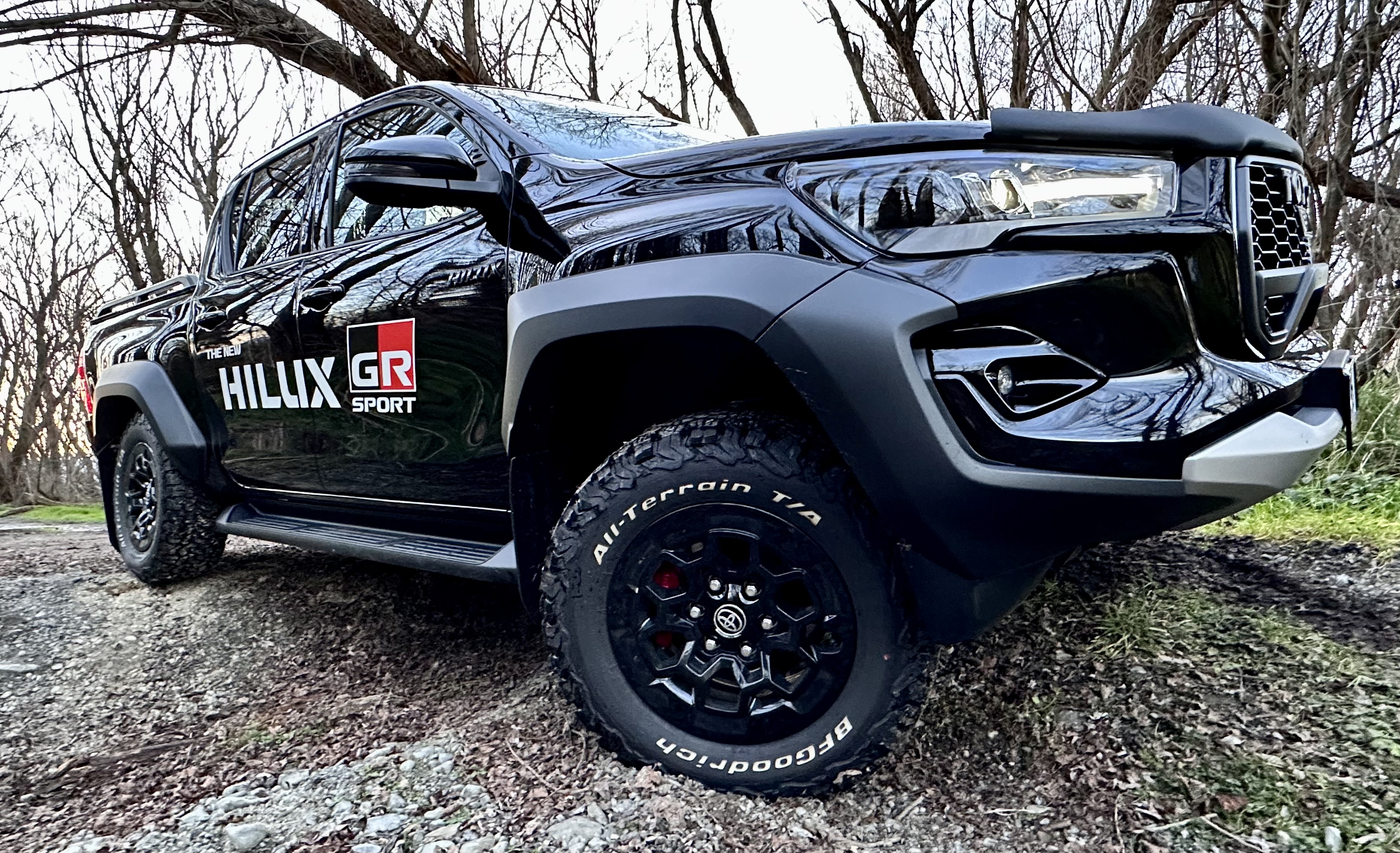 But as we found out putting side by side against the previous model it was profoundly better. This time around it's the same again, on paper the gap between other models isn't huge, but torque and power figures put it in the same ballpark as other utes in its class.
As soon as I left Ashburton Toyota I was instantly impressed with how responsive it felt.
Once out in the country and on the roads I'm familiar with I was also pleased with how well it drove, particularly once I got onto harsher shingle roads where the older Hilux's aren't renowned for a smooth ride.
That isn't necessarily a bad thing remembering they're a ute set up for people that load them up and go places to do things off road more than the saunter around the kerbs of Merivale!
Engine wise Toyota have used a larger turbo and revised the fuel injection control to get 165kw and 550Nm torque out of their 2.8L diesel engine, while there was talk of a new V6 engine for the GR before it came.
The decision by Toyota to go with a proven reliable engine appears to be a smart direction to be going.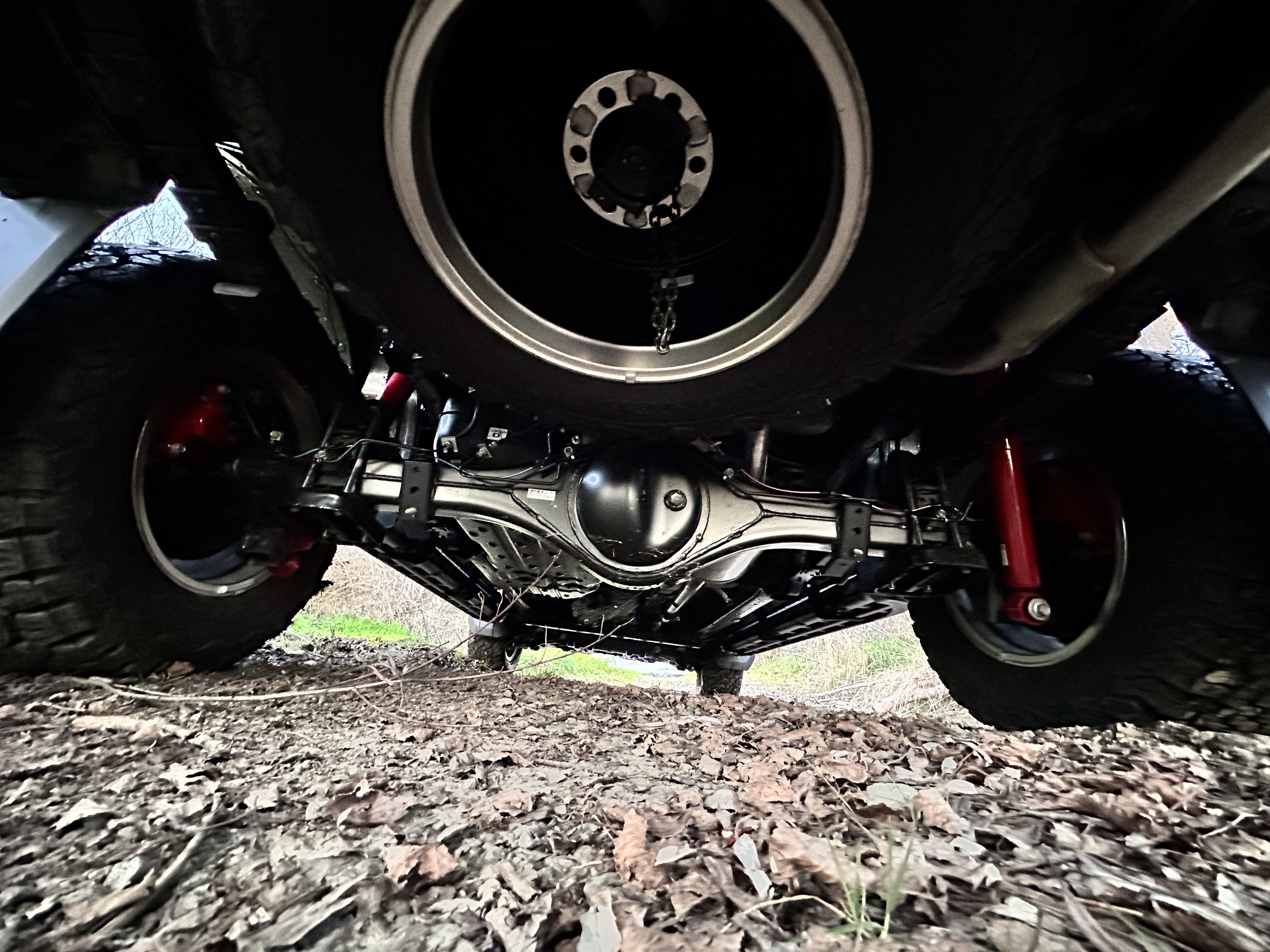 We're already seeing that back to the future approach with the announcement of the new Prado that will be coming with a 2.8L engine but with the modern twist of some added electric hybrid tech mated up with it that should be the best of both worlds.
Total fuel consumption while I had the GR Sport was 11.3L/100km.
Handling is really good by way of an automatic limited slip differential and traction control along with GR shock absorbers and suspension tuning.
Brakes are 338mm vented discs on front & rear with cool GR red callipers which felt they'd have all the stopping power you need especially when towing close to its 3500kg limit.
I noticed on shingle roads the traction control really worked well with the Ute & I instead of taking over, which usually has me looking to turn traction control off. Since I only had the GR Hilux for a short time I didn't get to do much off road to really test the suspension, however what I did do with a short deviation into the riverbed on the way home it did feel like it handles very well through articulations with being sure footed on uneven terrain.
Price wise the Hilux GR Sport comes in just under $80000 which is competitive against similar spec models in the class and given it's enhancement by GAZOO Racing is well worth considering.
My 9 year old daughter insisted I should get one myself for the red seatbelts alone!
by Duncan Humm