Brotherly competition at Young Farmers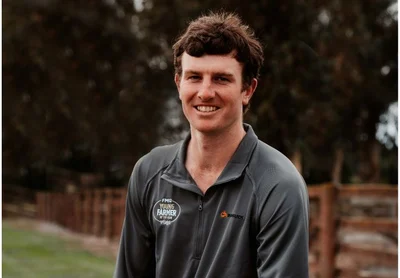 This year's Young Farmer of the Year competition will be a family affair.
Pendarves Young Farmers club member and dairy farmer Peter O'Connor will represent the Aorangi region when the final kicks off in Timaru on Thursday.
In a first for the competition, he'll face off against his brother, as well as five other finalists.
Seven regional finalists will battle it out for the coveted FMG Young Farmer of the Year title and prizes worth about $90,000.
O'Connor, 24, manages the 400-cow Lyndhurst Dairy Farm.
He said he was looking forward to the final and testing out what he had been learning. This was the fourth time he had entered the competition and the first time he'd made it to the final.
Amongst others, he'll compete against his younger brother, Nick, who won the Tasman region's competition.
"The pressure is still there to not let my brother Nick beat me, but regardless it's going to be pretty special.
"It's never happened in the competition before - two brothers going against each other - so we're just going to try and make the most of it; and hopefully, both of us do really well."
A total of 14 high-school teams, including one from Mount Hutt College, will face off in a bid to become the FMG Junior Young Farmers of the Year.
Waihi School pupils Cameron Siegert, Leo Acland, and Jack Foley will represent Aorangi as they compete against 60 other primary-aged students in the AgriKids NZ category.
Competition convenor Ashleigh Bell said the final included carefully curated challenges designed to capture the unique flavour of the Aorangi region.
"In Aorangi, we're known for our diversity, including dairy, sheep, grain and deer farming. We're lucky enough to have the southern Canterbury plains on our doorstep, the rolling hill country and the high country, so there are a lot of different industries in the mix."
On Friday, 98 contestants will go head-to-head in a series of practical and theoretical challenges as well as several modules involving machinery, building, livestock and more.
The AgriKidsNZ and FMG Junior Young Farmers of the Year awards would be on Friday night, but the fate of the seven grand finalists would not be decided until after the famous buzzer quiz on the Saturday evening, Bell said.